Video | What's Included | Specs | Pictures | Restrictions | Related Info
The T.REX Redacted D Zone Targets are simple, standard USPSA targets with the addition of a blacked-out D Zone. We have been shooting targets like this for quite some time, and the blacked-out D Zone is definitely helpful in keeping a centered focus when shooting. These targets include perforated lines that separate the A Zone and Headbox "credit card". The back of the targets are white, allowing you to set up no shoots as well. They come in a pack of 50 and are drop-shipped through TA Targets.
If you need it, the extremely durable and stable TA Targets 20″ Round Base (sold seperately HERE) holds two furring strips for paper targets and/or a single 2×4 post for the Mini A-DAP target.
OVERVIEW VIDEO
WHAT'S INCLUDED
---
Fifty T.REX Redacted D Zone Targets.
SPECS
---
– Standard USPSA measurements. Overall dimensions: 18×30″.
– Material: Cardboard.
– Made in the USA.
PICTURES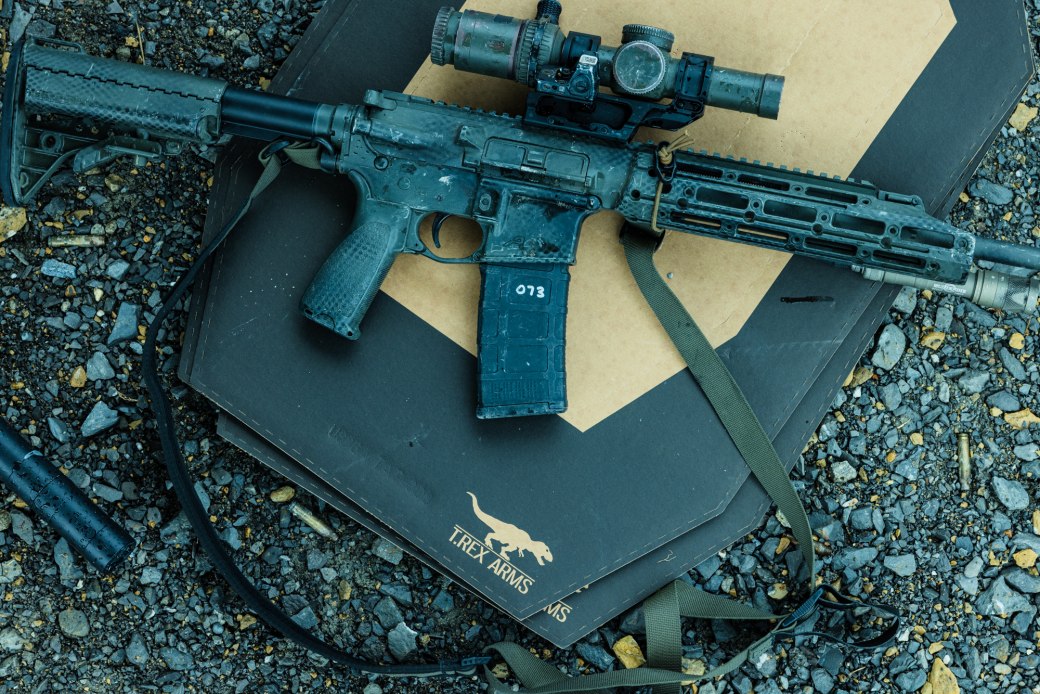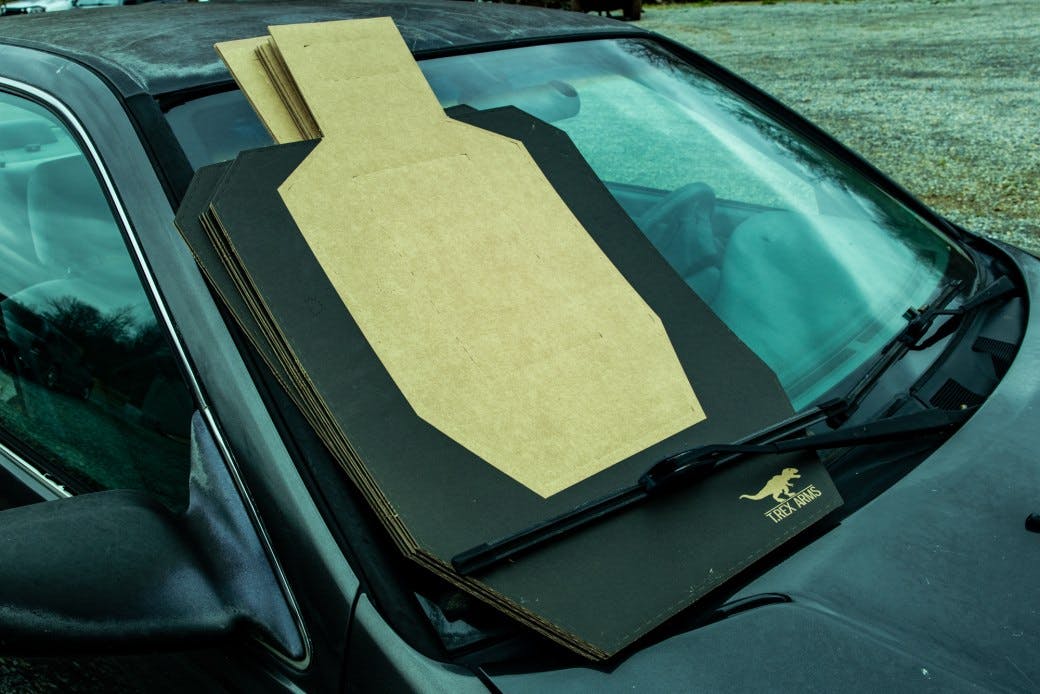 RESTRICTIONS
---
These targets cannot be shipped outside of the contiguous 48 United States.
When to Use Paper vs. Steel vs. Positive Identification Targets – T.REX ARMS
Should You Do Blind Shooting Drills? – Video – T.REX ARMS
T.REX Redacted D Zone Target Overview – Video – T.REX ARMS