Video | What's Included | Specs | Pictures | FAQ | Restrictions | Related Info
The Scalarworks LEAP is our preferred line of optic mounts due to their lightweight yet durable construction. Scalarwork's ClickDrive™ system is quick and easy to use while also providing exceptional return to zero should you ever need to take the mount off.

While the price tag may cause some to second-guess their purchase, optic mounts are not something to cut corners or cheap out on. After all, this component is necessary for your optic to function as intended. If your mounting solution fails when you need it most, then you may as well not have had an optic at all. This mount pairs well with the Aimpoint Micro T-2 we offer, but it will work with other optics that use the Aimpoint Micro footprint.
OVERVIEW VIDEO
WHAT'S INCLUDED
---
One Scalarworks LEAP/01 Aimpoint Micro T-2 QD Mount; M3x4mm Nylok treated screws; T10 Torx driver bit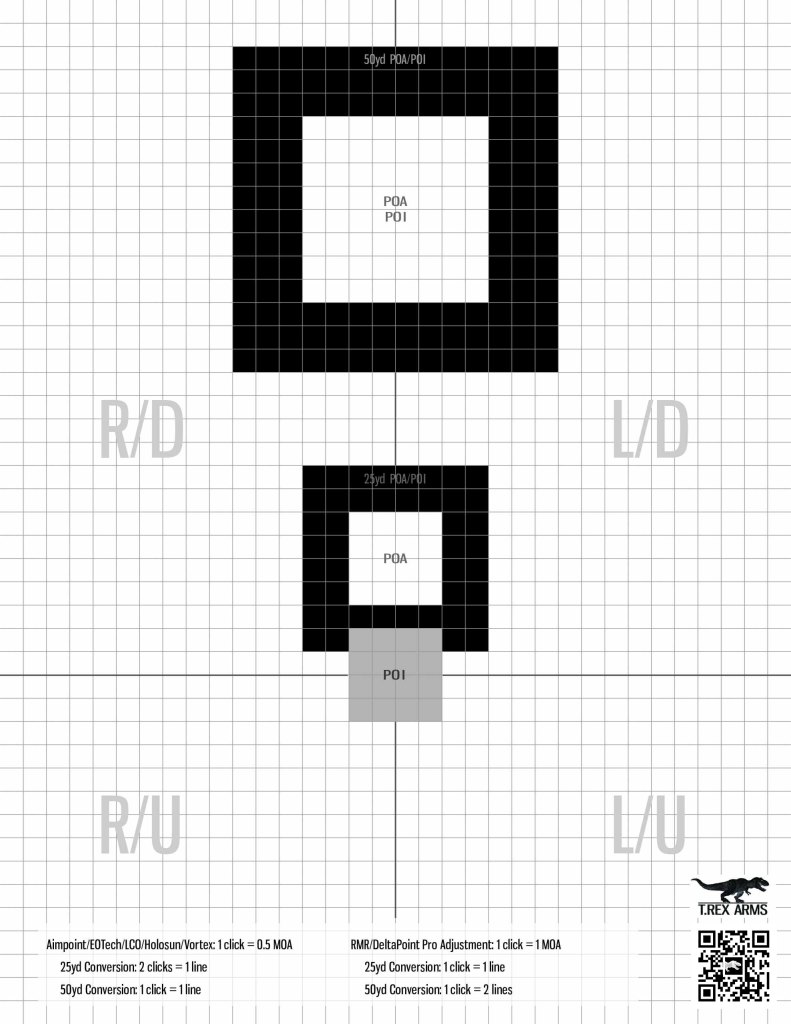 SPECS
---
FEATURES
For MIL-STD-1913 Picatinny rails
Made of 7075-T6 Aluminum / 4140H Steel. The 7075-T6 Aluminum billet has vastly superior mechanical properties to 6061-T6 and is used where ultimate strength and durability outweigh cost considerations.
Type III Anodizing / Flash Nitride Finish
A fluted crown requires only the torque from your bare hand to securely clamp the mount onto a rail, and uses the force from a spring-loaded ball-detent to make it completely recoil proof. Return-to-zero is guaranteed as long as the same person takes it on and off.
The LEAP has no protruding levers, bolts, or knobs to rap your knuckles, or get caught on clothing, gear, and surroundings.
Compatible with the following reflex sights:
Aimpoint Micro T-2, H-2, T-1, H-1, and CompM5
Holosun HE403, HE503, HE515, HE530, HS403, HS503, and HS515
Primary Arms Advanced Micro Dot and Microdot
Sig Sauer ROMEO4 (H/S/T) and ROMEO5
Vortex CROSSFIRE, SPARC II, and SPARC SOLAR
| | |
| --- | --- |
| Mount Height | Mount Weight |
| 1.42″ Mount | 1.52 oz. |
| 1.57″ Mount | 1.58 oz. |
| 1.93″ Mount | 1.80 oz. |
View the User Manual HERE.
Made in the USA.
PICTURES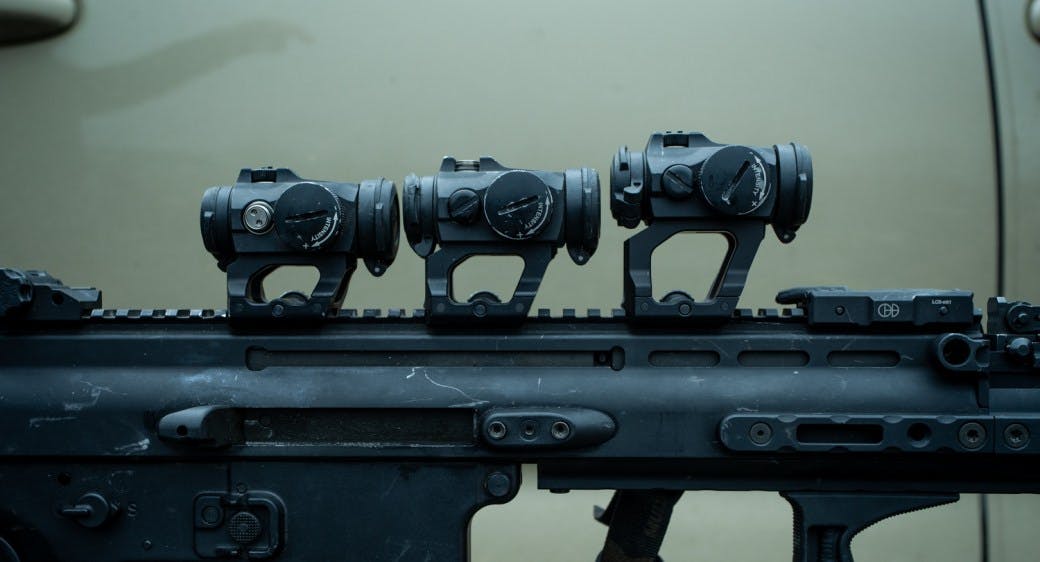 FAQ
Will a Primary Arms or Holosun work on these as well?
Yep! Provided the optic in question uses an Aimpoint Micro footprint.
Lower 1/3 or absolute co-witness?
We prefer a lower 1/3 since it keeps your head a little more upright and relaxed. Absolute co-witness is useful on guns with taller receivers like 416s, SCARs, bullpups, or certain sub-guns.
The screws to attach the optic—do they come with the mount or the T-2?
We sell the T-2 optic without any mount. The screws to attach the optic come with the LEAP mount. (See
What's Included
above.)
RESTRICTIONS
---
Scalarworks products cannot be shipped outside of the US.
What Optic Height Should I Go With? – Help – T.REX ARMS
Aimpoint Duty RDS Mounting Considerations – Help – T.REX ARMS
Our Most Recommended Rifle Upgrades – Help – T.REX ARMS
Scalarworks Aimpoint LEAP Mount Overview – Video – T.REX ARMS