Video | What's Included | Specs | Sizing | Set Up Video | Pictures | Related Info
The Orion Outer Belt requires an inner belt to function. So, we designed our own inner belt to perfectly accompany it. Our belt features an easily adjustable size capability, avoiding a common inner belt difficulty: velcro-fastening that can make changing the size… a bit tricky. With the heavy-duty metal triglide, it is A LOT easier to adjust on the fly.
This is NOT an every-day-carry belt to be worn in regular pant belt loops. It is sized larger than EDC belts so it can fit inside a war belt effectively. For a good EDC option, check out our
NOVA Belt
.
VIDEO
WHAT'S INCLUDED
---
One T.REX Orion Inner Belt with triglide and COBRA buckle
SPECS
---
1.75″ wide

Made with Mil-Spec materials

Berry Compliant
COBRA buckle with triglide adjustment
Built with some extra length for adjustment (if your body doesn't need the extra length, just trim the extra and burn the edge)
Made in the USA by Relyant Solutions.
This belt is NOT weight-rated and doesn't have a D ring for rappelling.
SIZING
---
DISCLAIMER: Our Orion Belts DO NOT follow normal pants sizing. You need to measure yourself before ordering. DO NOT ORDER UNTIL YOU MEASURE YOURSELF. Click here for sizing instructions. (If you already know which Orion Outer Belt you want, you can simply select the same size inner belt.)
| | | |
| --- | --- | --- |
| | Orion Inner Belt | Orion Outer Belt |
| Medium | 29″-46″ | 36″ (21 panels) |
| Large | 35″-52″ | 40″ (24 panels) |
SET UP VIDEO
PICTURES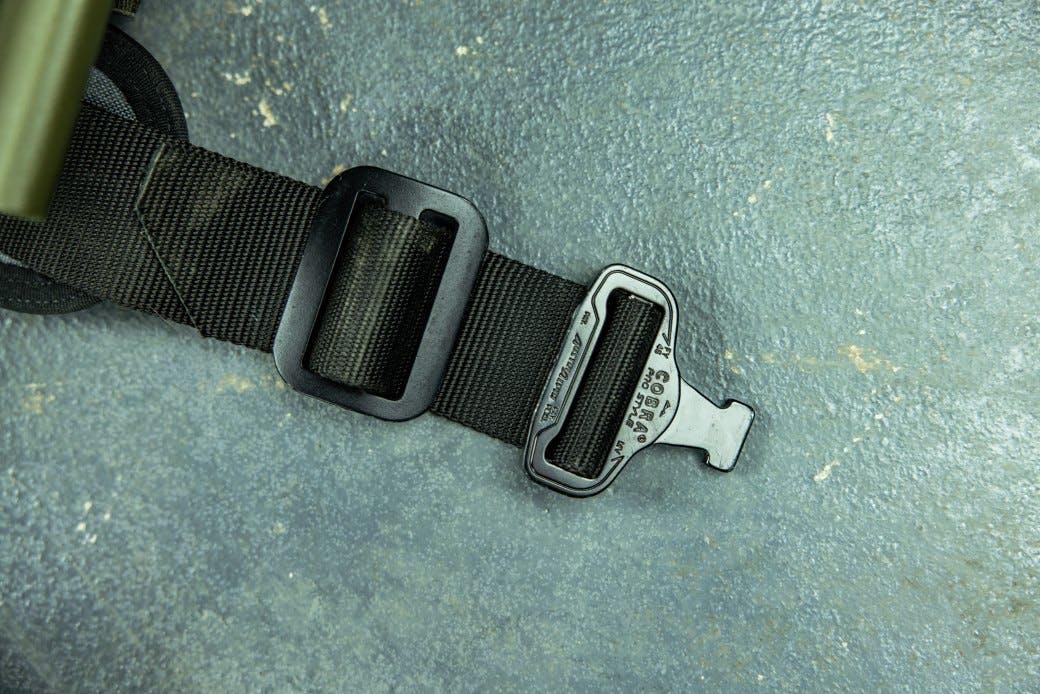 What Size Orion Belt Should I Get? – Help – T.REX ARMS
Can I Exchange Retail Items? – Help – T.REX ARMS
Are T.REX ARMS Nylon Products Covered Under Warranty? – Help – T.REX ARMS
Orion 4.0 Update Explained – Video – T.REX ARMS