What's Included | Specs | Pictures | Restrictions
If you are running a pair of night vision binoculars like the RNVGs, you will have a lot of weight on the front of your helmet. This is where a counterweight comes in. It does add weight to the helmet, but it will actually improve the comfortability by balancing the helmet, so you don't have to compensate with your neck muscles. The Ops-Core counterweight has five individual lead weights, allowing the end user to fine-tune the balance of their helmet. There are a lot of clunky counterweights out there, so if you're looking for a slick, well-designed dedicated counterweight pouch, this Ops-Core counterweight is a great addition.
WHAT'S INCLUDED
---
One Ops-Core Counterweight Pouch; mounting hardware
SPECS
---
FEATURES
Customizable weight management system designed to enhance comfort and reduce neck strain.
Five 70g removable weights and five elastic pockets.
The total weight system is 0.85 lbs (385g).
Elastic pockets can stretch to fit two weights or one weight and one battery (AA, AAA, or 123).
Mounts to the rear of the helmet with custom anchors using the existing helmet holes with longer ballistic screws (provided).
The rear Velcro brand fastener attachment ensures motion-free and secure positioning.
Chemlight window and the patch with Velcro brand fasteners for Glint tape for use with low light IFF.
Durable construction.
PICTURES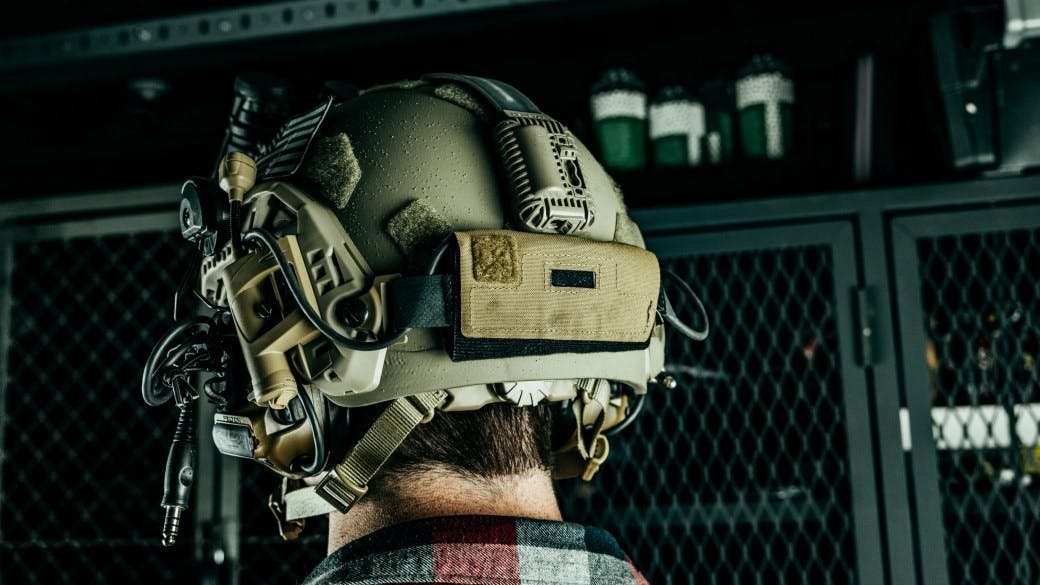 RESTRICTIONS
---
Ops-Core products cannot be shipped outside of the US.