What's Included | Specs | Pictures | Restrictions | Related Info
The MOE (Magpul Original Equipment) K2 grip is found on many of our rifles. Much like the BCM Mod 3, the K2 features a reduced grip angle that places your wrist in a more natural position. Meanwhile, the TSP (Trapezoidal Surface Projections) texture helps you maintain a positive grip without tearing your hands up, no matter the situation or the environment. The MOE-K2 also features a storage compartment that is compatible with Magpul's various Storage Core options.
WHAT'S INCLUDED
---
Magpul MOE-K2 grip; Magpul grip screw
SPECS
---
FEATURES
Aggressive TSP texture for positive weapon control
Beavertail backstrap for enhanced ergonomics
Storage core capability accepts optional cores
17 degree grip angle for increased ergonomics and comfort
Made in the USA.
View the User Manual HERE.
TECHNICAL SPECIFICATIONS
| | |
| --- | --- |
| Grip Angle | 17 degrees |
| Height, receiver to bottom | 4.1 in. |
| Thickness, max | 1.2 in. |
| Weight, w/ hardware | 2.9 oz. |
PICTURES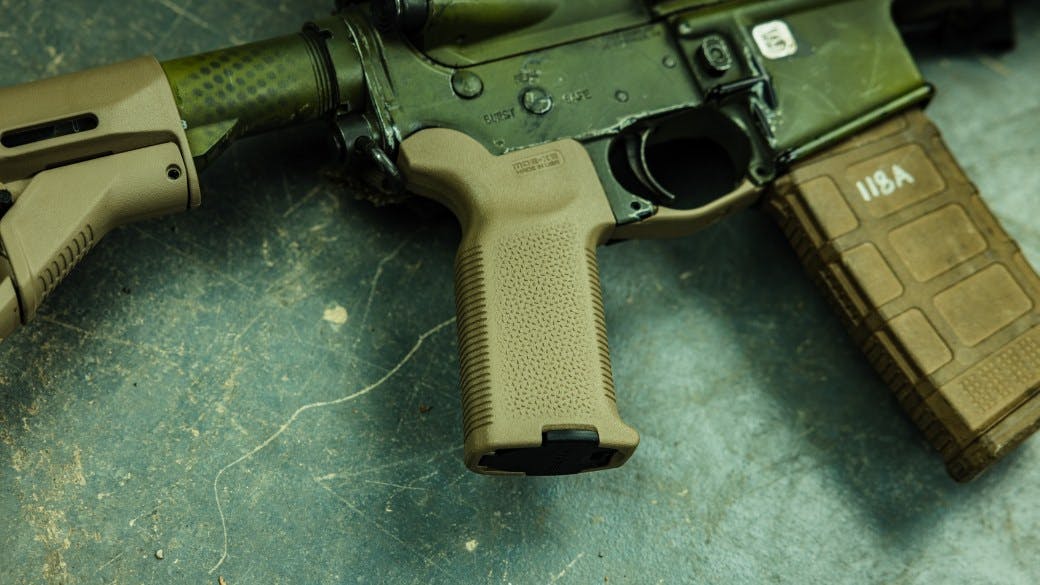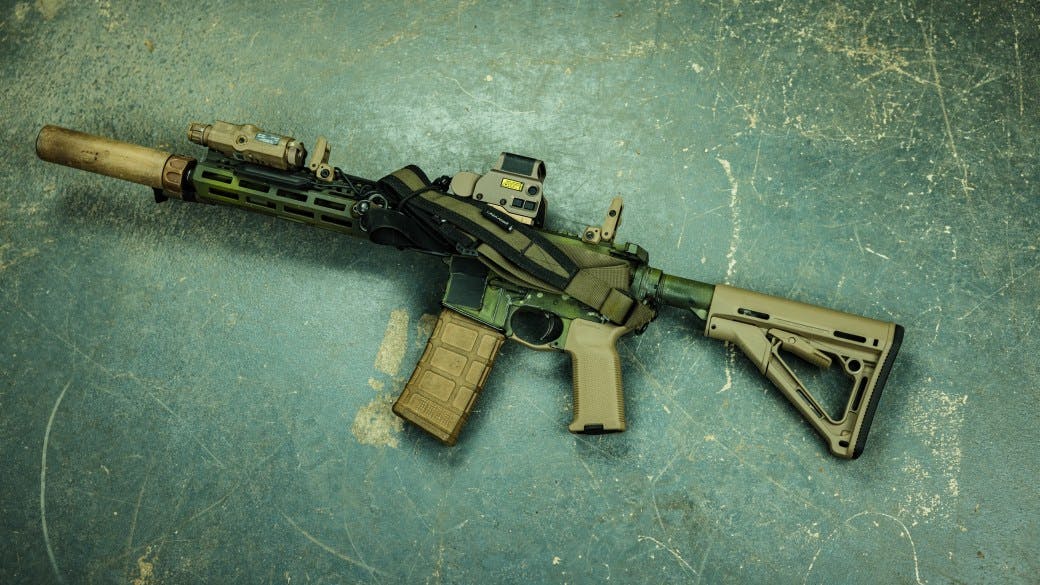 RESTRICTIONS
---
Magpul products cannot be shipped outside of the US.
Rifle Fundamentals – Training – T.REX ARMS
50 Round Carbine Course of Fire – Drill – T.REX ARMS
Training Targets – Printable – T.REX ARMS