Video | What's Included | Specs | Pictures | Restrictions
The BEV Block is a multi-purpose vise block tool that engages the barrel extension to provide safe installation of barrel nuts and flash hiders. The steel lugs are strong enough to have lasting durability but not hard enough to damage your barrel. The BEV Block can also be flipped upside down to be used as a magwell block, making this an excellent addition to any workbench.
OVERVIEW VIDEO
WHAT'S INCLUDED
---
Magpul BEV Block; 3 pins; 2 replacement O-rings
SPECS
---
FEATURES
Solidly engages barrel extension with steel lugs
Steel hardness is optimized for durability, yet won't damage the barrel extension
Full-length steel support shank
The body is constructed of the same high-quality polymer as other Magpul products to protect the aluminum receiver
An O-ring post uses the bolt carrier for additional stability, and the included pin keeps the upper in the proper position
Can be used as a magwell vise block to support the lower receiver for maintenance or other operational needs
Weighs 11.2 ounces
Made in the USA.
View the User Manual HERE.
PICTURES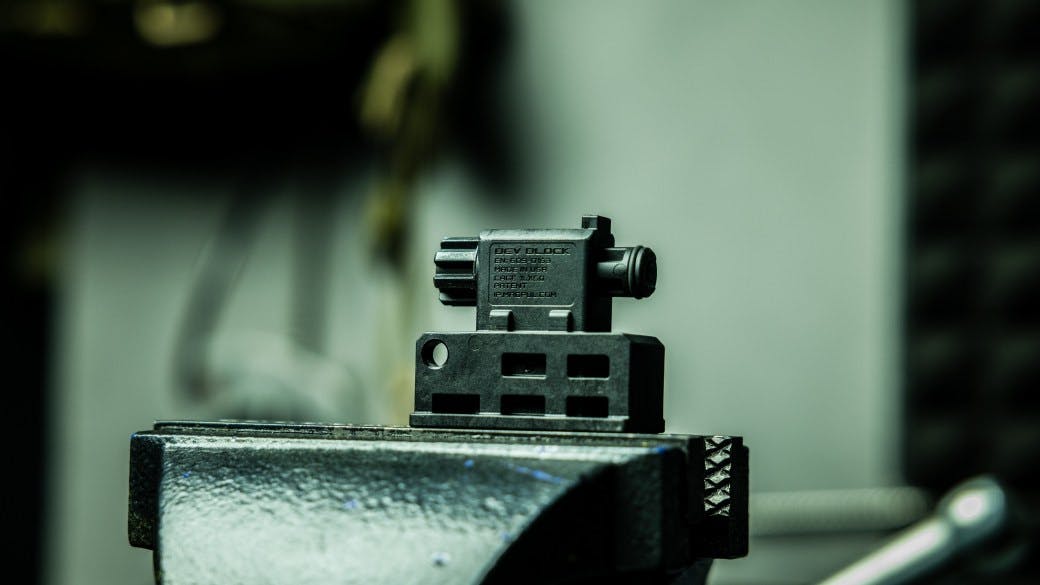 RESTRICTIONS
---
Magpul products cannot be shipped outside of the US.