BCM Mil-Spec Carbine Stock Hardware Mounting Kit
ITAR
This product is regulated by ITAR. It can only be shipped in the USA.
Video | What's Included | Specs | Pictures | FAQ | Restrictions | Related Info
Whether you just purchased a BCM lower parts kit and want to finish out a stripped lower or upgrade to a carbine buffer tube on your existing rifle, this kit has what you need. It includes an H1 buffer, carbine spring, and a Mil-Spec castle nut and end plate with the same quality that has come to be expected from BCM.
This kit does not have a QD end plate. If this is something you need, we recommend
THIS ONE
from BCM.
OVERVIEW VIDEO
WHAT'S INCLUDED
---
One BCM receiver extension; Mil-Spec end plate; castle nut, BCM carbine spring, BCM H1 buffer
SPECS
---
FEATURES
6-position receiver extension is machined from impact-extruded 7075-T6 aluminum alloy
Compatible with Mil-Spec dimension stocks
The receiver extension is hard coat anodized per Mil-A-8625F, Type III, Class 2
3.8 oz H1 buffer
Made in the USA.
PICTURES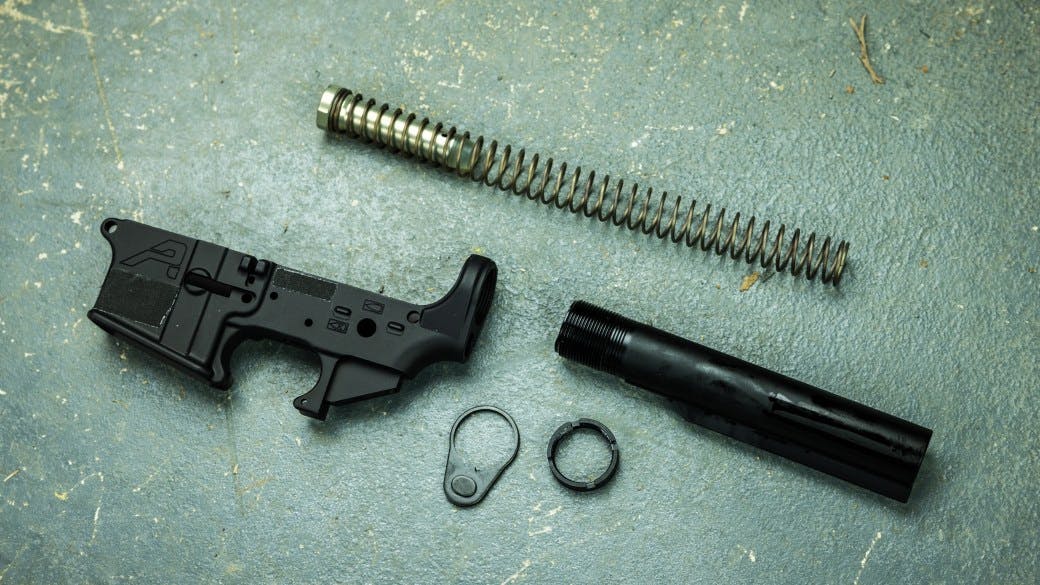 FAQ
Will an H1 buffer work with my setup?
Short answer, maybe… There are tons of factors that go into buffer tuning and selection. H1 will work for most setups, but it may not be the ideal weight. We recommend doing some research to find what buffer weight will best suit your setup.
RESTRICTIONS
---
This product is restricted by International Traffic in Arms Regulations (ITAR) and cannot be shipped outside of the US.
BCM products cannot be shipped outside of the US.
Wheeler AR-15 Roll Pin Install Tool Kit Overview – Video – T.REX ARMS
Magpul BEV Block – AR-15/M4 Overview – Video – T.REX ARMS
Magpul Armorer's Wrench – AR-15/M4 Overview – Video – T.REX ARMS