What's Included | Specs | Pictures | How to Use a Sling Video | Related Info
This is a two-pack of multipurpose, shock cord retaining bands. Used for retaining all sorts of gear. Slings to rifles. Flashlights to rails. Tourniquets to kit. Quite the handy tool.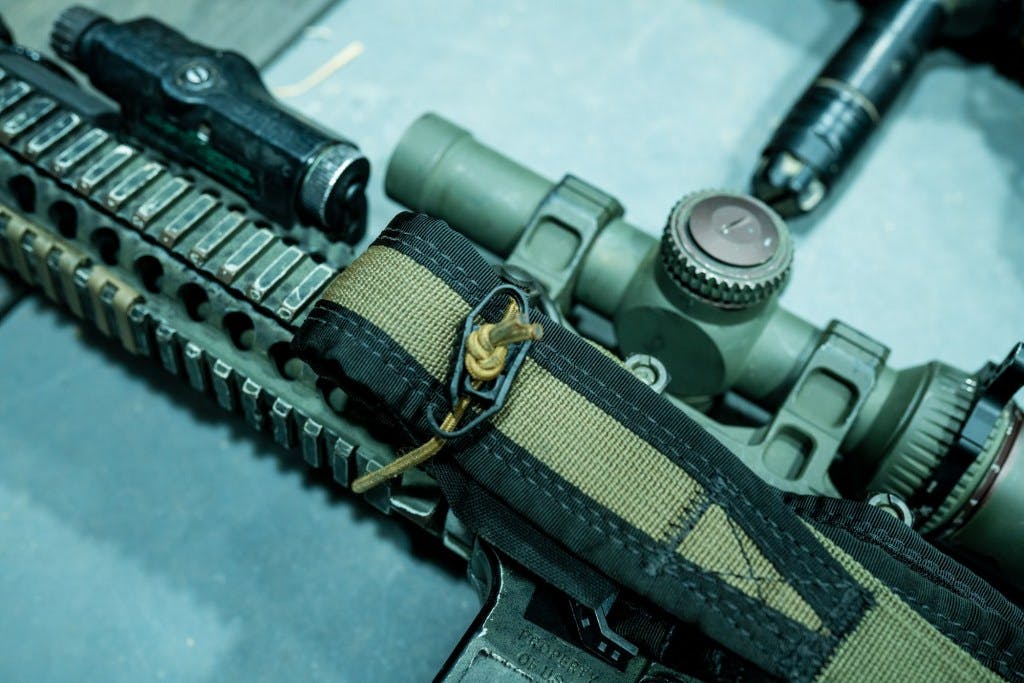 WHAT'S INCLUDED
---
Two shock cord Sling Keepers (1 black, 1 tan).
SPECS
---
Cords have a 5″ circumference (aka a 2.5″ long loop).
PICTURES
How do I attach this sling to my rifle? – Help – T.REX ARMS
Our Most Recommended Rifle Upgrades – Help – T.REX ARMS
M4 + M203 (Modern Warfare 2 Build) – Help – T.REX ARMS
SCAR 17S 13.7″ – Help – T.REX ARMS
SCAR 17S 16" Suppressed – Help – T.REX ARMS