What's Included | Specs | Pictures | Restrictions | Related Info
For shooting pistols under night vision, we generally prefer aiming passively through red dots. However, having a dedicated IR laser/illuminator mounted to the pistol is a great option. The SureFire XVL2-IRC is our go-to unit for when that option is preferred.
The switches on the XVL2 aren't bad, but if you're looking for a more seamless switch actuation, the RSP Switch for the XVL2 is an excellent option. This switch places the pressure pad at your palm, allowing you to activate the XVL2 without breaking your grip.
WHAT'S INCLUDED
---
One SureFire Remote Switch Pistol Grip Switch Assembly for XVL2 WeaponLight
SPECS
---
Remote switch uses a minimal pressure center-mounted pad for easy activation without altering grip
Ergonomic design provides reliable and accurate remote activation of SureFire XVL2 Series WeaponLights
Ambidextrous, momentary and push-button switch
Made in the USA.
PICTURES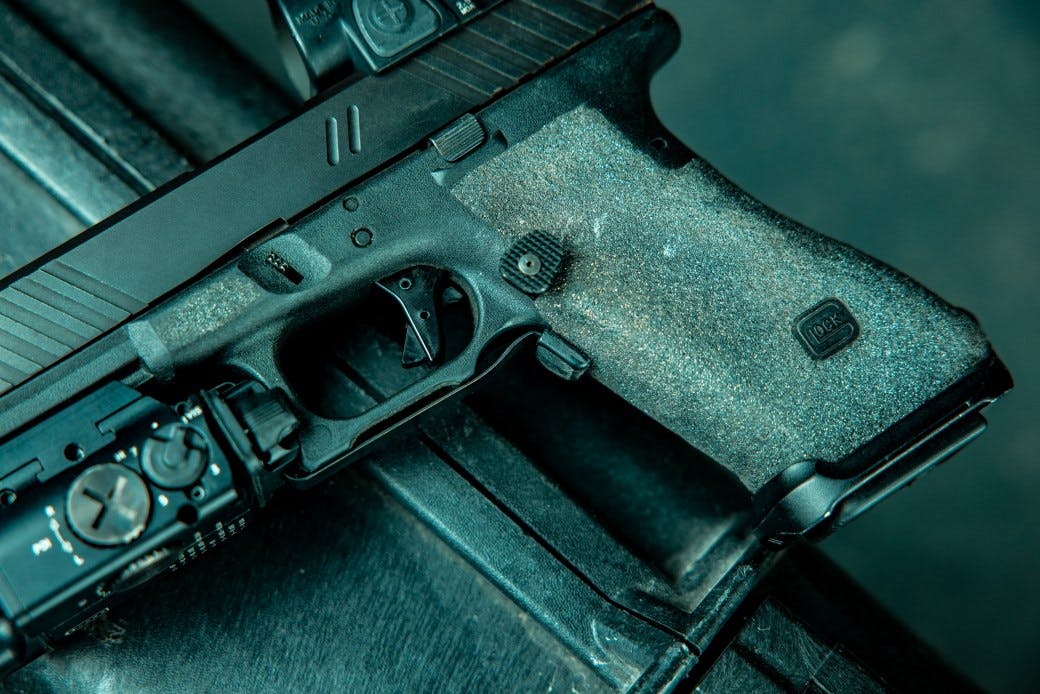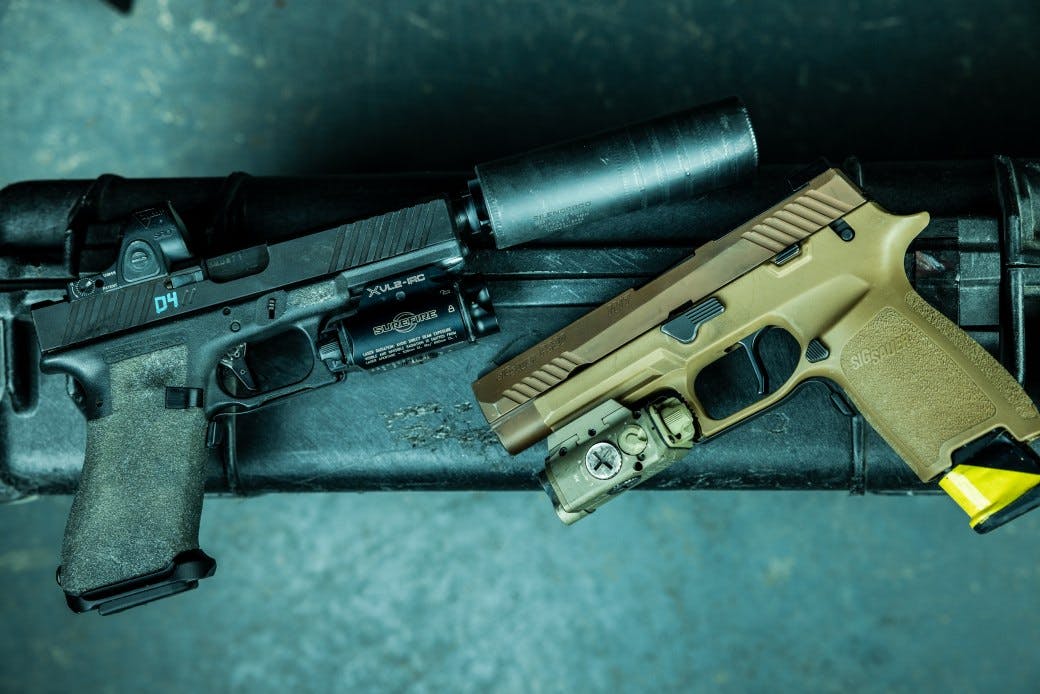 RESTRICTIONS
---
SureFire products cannot be shipped outside of the US.
Handheld Lights vs. Weapon Lights – Video – T.REX ARMS
SureFire XVL2-IRC Pistol/Carbine Light Overview – Video – T.REX ARMS
Can You Shoot a Pistol With Night Vision? – Video – T.REX ARMS
Handguns, Holsters, and Visible Lasers – Help – T.REX ARMS