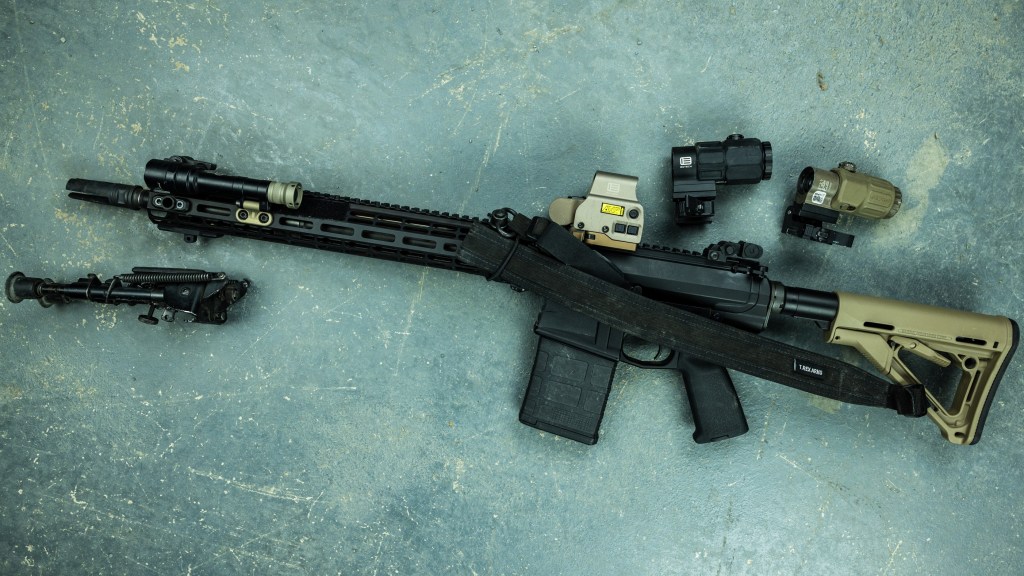 For our first loadout, we wanted to see how different this large-frame .308 was compared to the 5.56 guns we are accustomed to. To do this, we swapped a few things around and used an optic and light setup that we were familiar with to establish a good baseline.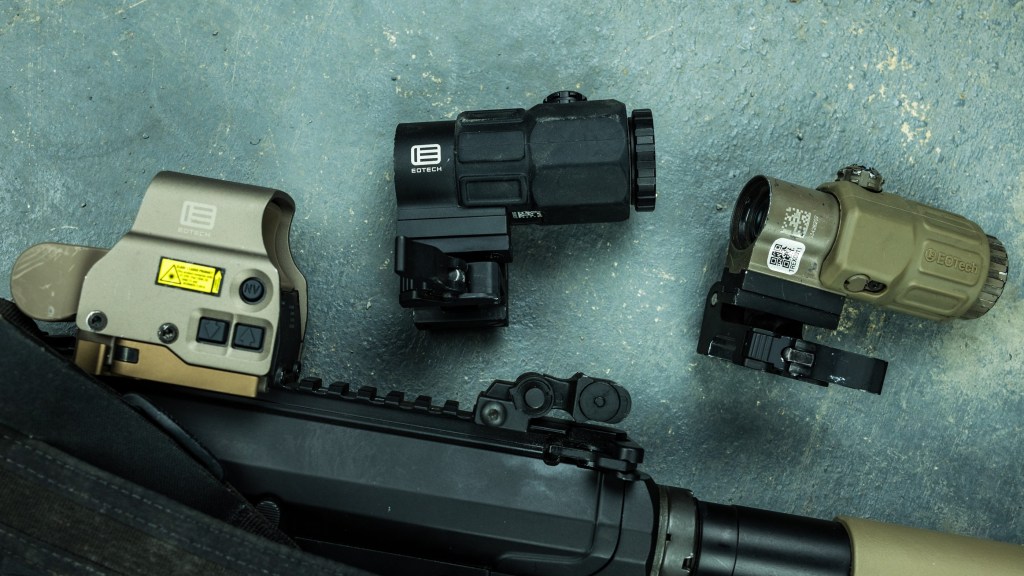 The EOTECH EXPS 3-0, and its other variations, has been one of our go-to optics for the past few years. The addition of a magnifier allows us to use the extended capability of the .308 cartridge when shooting further distances while maintaining the speed and simplicity of an unmagnified optic at shorter ranges.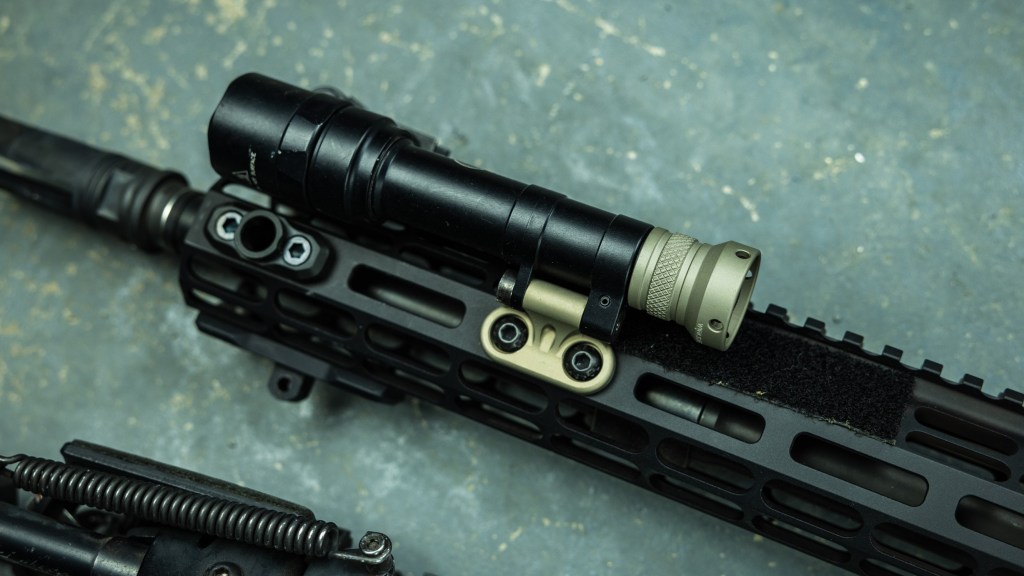 No build is complete without a light, so we kept it simple with a SureFire M640 Ultra with the standard clicky tailcap. We used the SureFire PRO M-LOK mount to attach the light to the Atlas R-One handguard.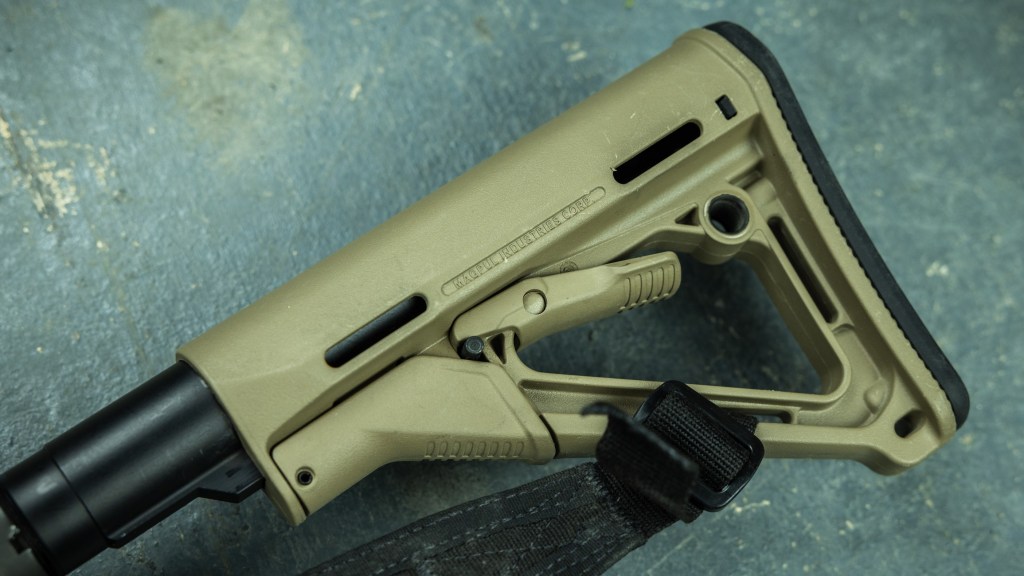 The complete lower we purchased came with a Magpul PRS Lite fixed stock, but we decided to swap over to a Magpul CTR for this particular loadout. This allows us to change our length of pull and provides a better platform for upright shooting than the bulkier PRS stock.
We also added these Sig Sauer folding irons for backup sights. These have become one of our preferred sets of folding irons as they are built exceptionally well and lock in place when folded up. These are also priced fairly, considering their build quality and other options on the market.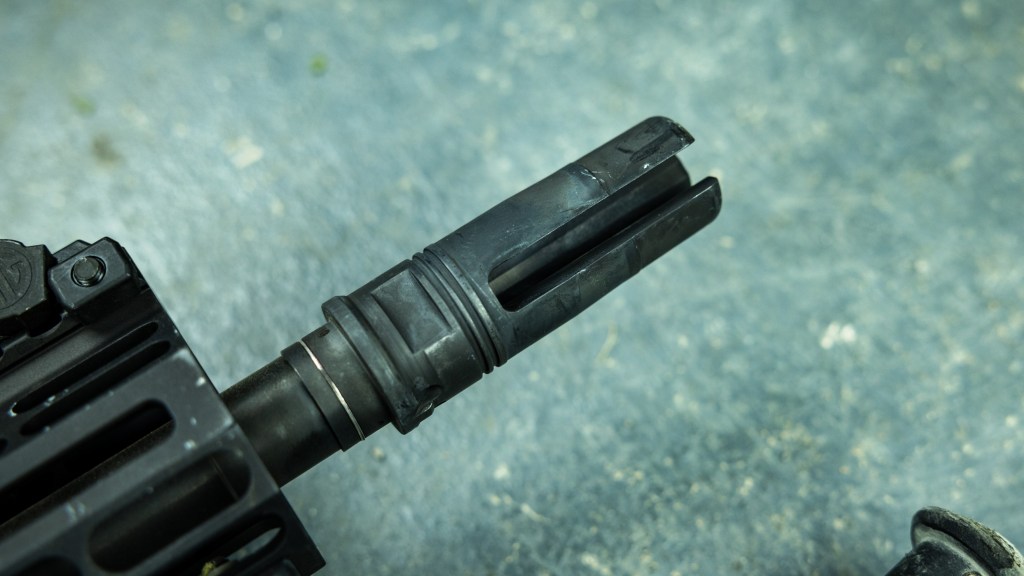 While the standard birdcage muzzle device would have been perfectly adequate, we swapped it out in favor of a SureFire 3 Prong. We do plan on running a suppressor down the road, so once we reach that point, we can attach our SureFire suppressor without further effort.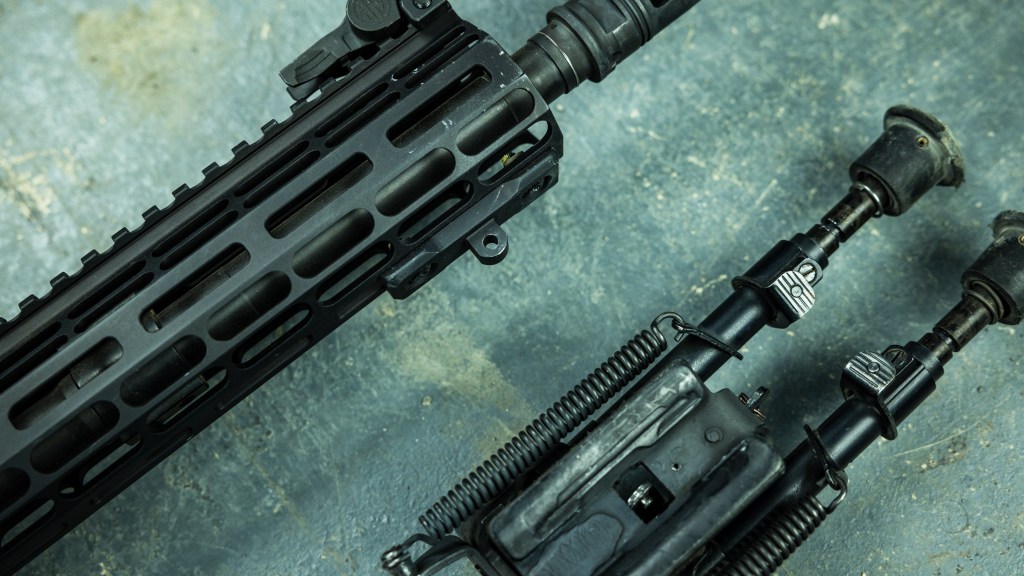 We also added a Magpul M-LOK bipod mount to the bottom of the rail. This allows us to attach one of our Harris bipods, making zeroing and shooting in the prone much easier. Once the bipod is removed, the mount takes up a minimal amount of space.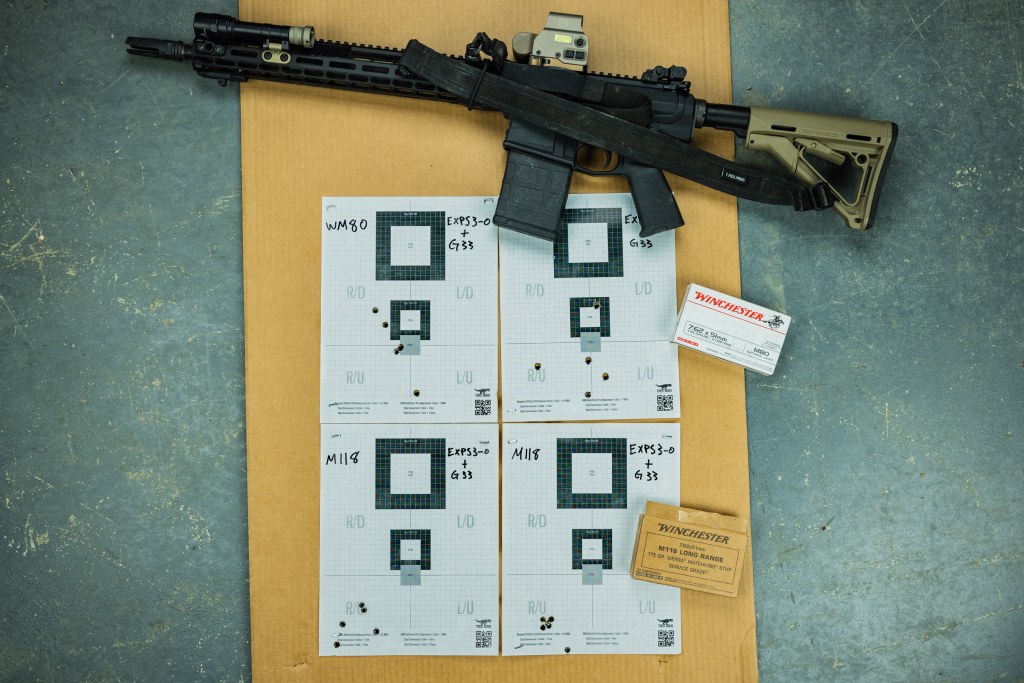 Once we got to the range, we zeroed the rifle and used a LeadSled to stabilize the rifle and remove as much human error as possible to get a rough idea of our groups and what ammo the barrel did and didn't like. The EOTECH/Magnifier combo has some limitations when it comes to getting precise groups. Still, it was apparent Winchester M118LR was more consistent than the standard M80 ball we will use throughout most of this test.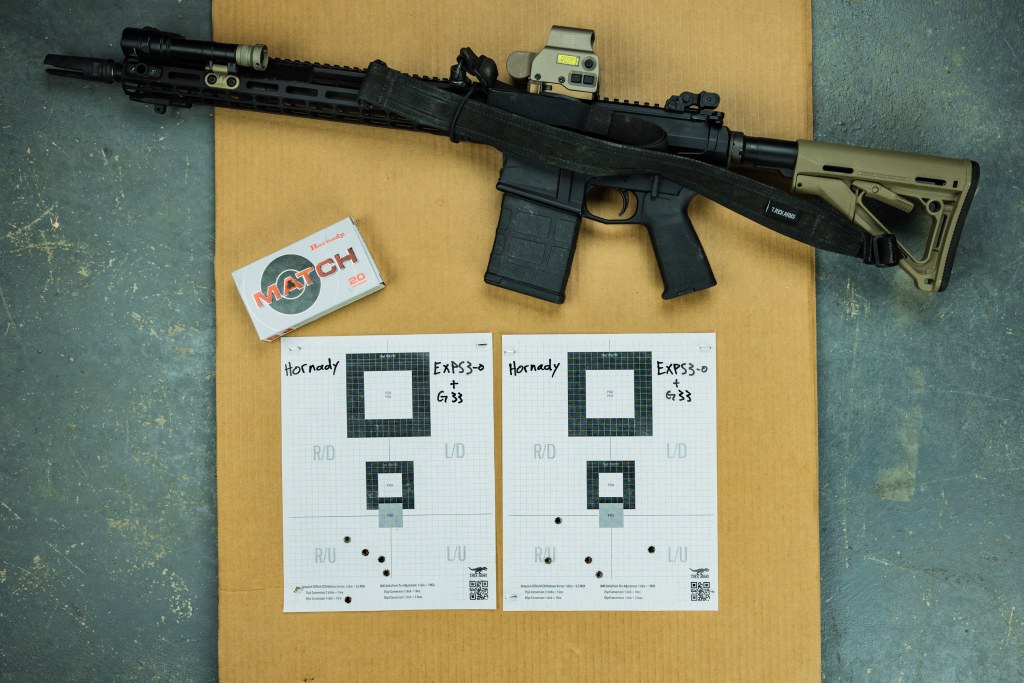 The Hornady 178 grain match ammo was slightly more consistent than the M80. However, with only 3x magnification, there is still much room for human error. Once we got zeroed in and had an idea of what the barrel was capable of, we moved into the drills we had slated for the day.

At the end of day one, we had shot close to 700 rounds through the gun. We had one malfunction, which we believe to be a mag-related issue, so we will keep an eye on that mag and remove it from rotation if needed. After a long day at the range, we headed back to the armory to set up for day two.