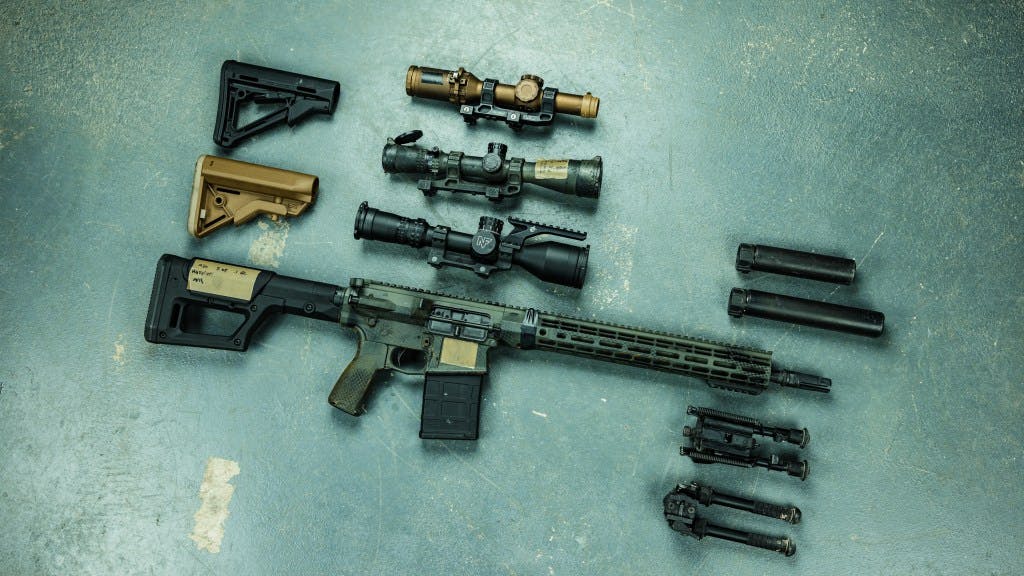 With modern gun culture progressing, we believe the average citizen should also be looking to advance their capabilities. One of which is being able to engage at distances further than a standard 5.56 rifle. This generally means moving up to a full-powered cartridge like 7.62×51, more commonly known as .308. Still, as we looked further into 7.62/.308 ARs, we noticed a significant gap in information about these rifles and their capabilities, especially regarding how budget-friendly .308 ARs perform compared to those at a much steeper price.

So, can a budget AR-10 maintain reliability, build quality, parts quality, and performance? Do you need to spend over $2,000 for a reliable .308 gas gun? We only have a sample size of one, but with our combined performance data, thoughts, and experiences, perhaps we can provide you with the necessary information to reach your own conclusions and make a wise purchase.
The Test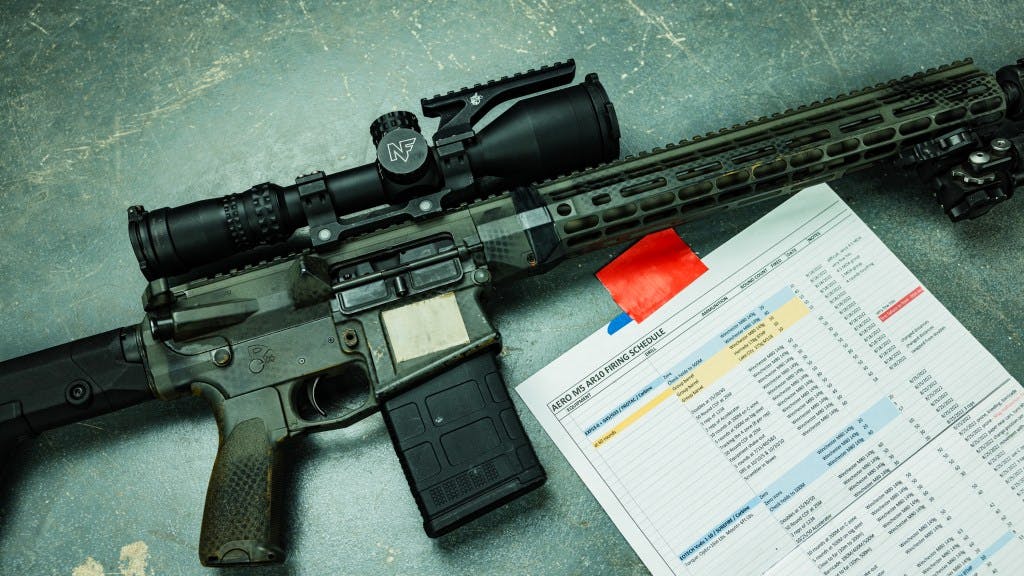 The test consisted of 5000 rounds across six separate range days using various attachment configurations. While we will try to stick to our standardized testing methods, human error will always exist. We'll do our best to denote that where necessary.

We will mainly shoot Winchester M80 ball ammunition, but we will also use a mix of Lake City M118LR and Hornady 178 Grain Match ammo. The rifle will not be cleaned or oiled until consistent malfunctions are undeniably linked to the gun being dirty. We will be running multiple drills at varying distances—just as we expect the end user to do. No mag dumping into trash for this one.

We will anonymously bring any parts failures to the manufacturer's attention to see if they will remedy the problems without hassle or special treatment.
The Subject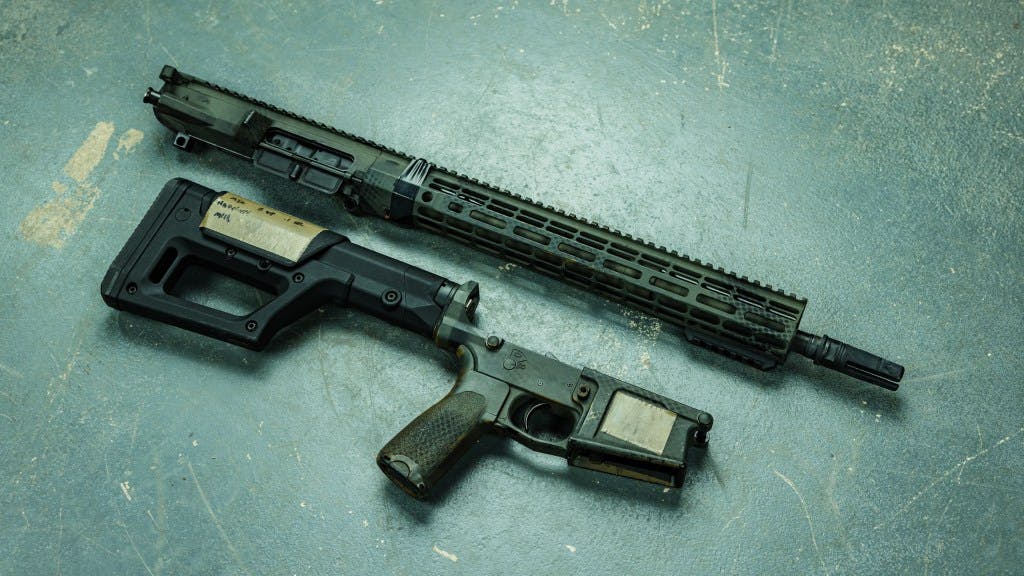 The subject of this experiment is the Aero Precision M5, as it is one of the more popular budget AR-10 options on the market. We bought this rifle in two parts to limit the possibility of getting a hand-picked unit. The total cost of this combination was approximately $1300.
Lower Receiver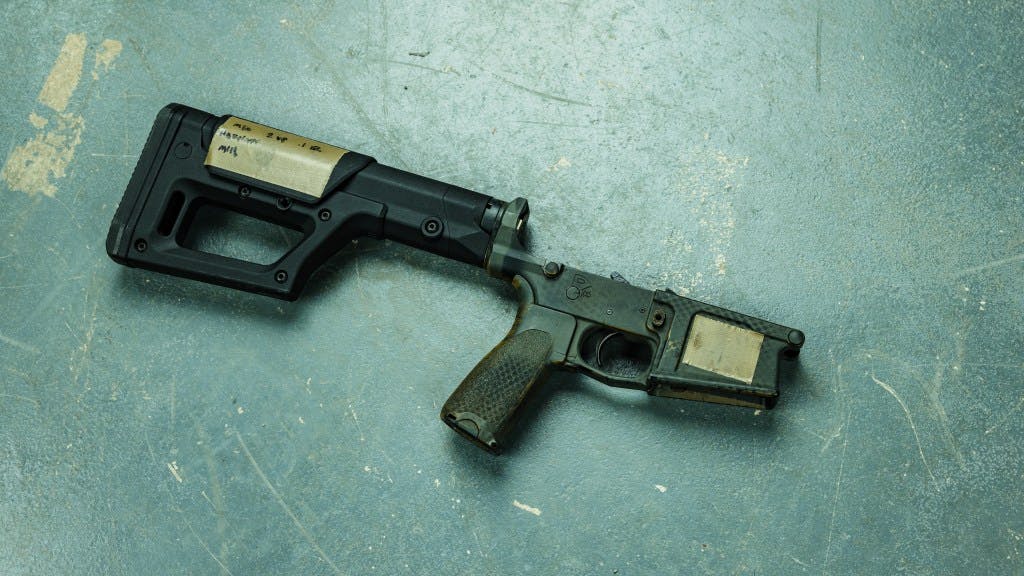 The lower receiver was shipped directly to our shop since we have an FFL. Aero uses forged 7075 aluminum receivers for their M5 series, much like the standard AR-15 receivers we are used to. This is a positive as most AR-10 receivers are billet, which costs more and doesn't provide any benefits other than aesthetics.

Our lower came built directly from Aero with a single-stage trigger, Magpul MOE Grip, and a Magpul PRS Lite stock. The buffer setup leaves much to be desired as this lower uses an AR-15 carbine tube with a .308 buffer spring and a short .308 buffer that only weighs in at 3.8 ounces, which is the same weight as a standard H1 buffer. Considering the increased pressure of the .308 cartridge, this buffer and spring combo will likely not have enough weight to slow the bolt velocity down to an acceptable level unless the barrel is gassed conservatively. This will only worsen when we increase dwell time and backpressure with the addition of a suppressor down the road. We may upgrade the buffer system once we suppress the rifle, but we'll cross that bridge when we get there.
Upper Receiver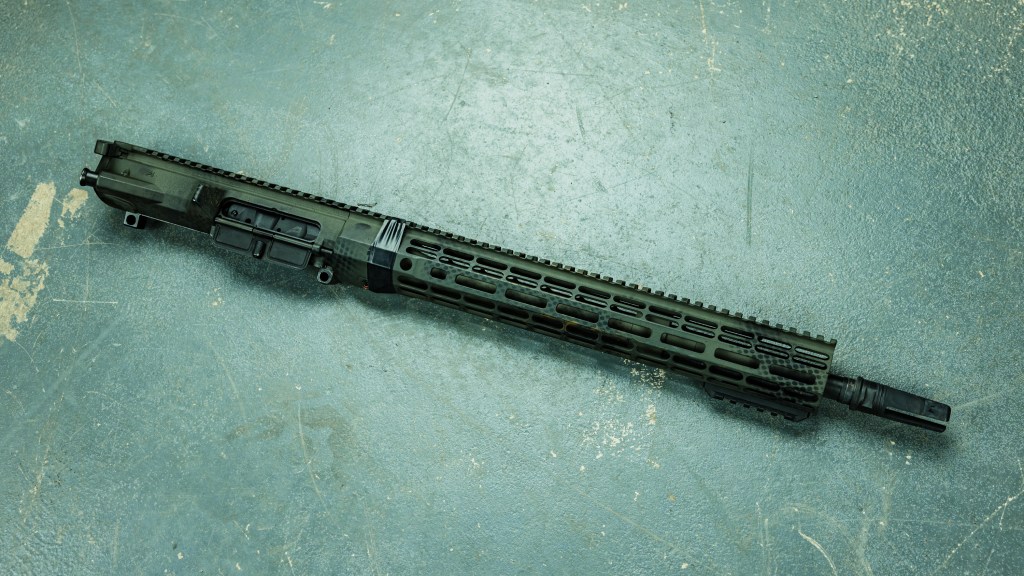 The upper receiver was purchased anonymously and shipped to a separate address since it did not require FFL paperwork. Much like the lower, the upper is forged 7075 aluminum. The model we purchased features a 16″ 4150 CMV barrel with a 1:10 twist rate, a mid-length gas system, and Aero's 15″ Atlas R-One handguard. The barrel is QPQ coated and threaded 5/8×24. Aero also states that it is both high-pressure tested and magnetic particle inspected, which are critical quality control measures.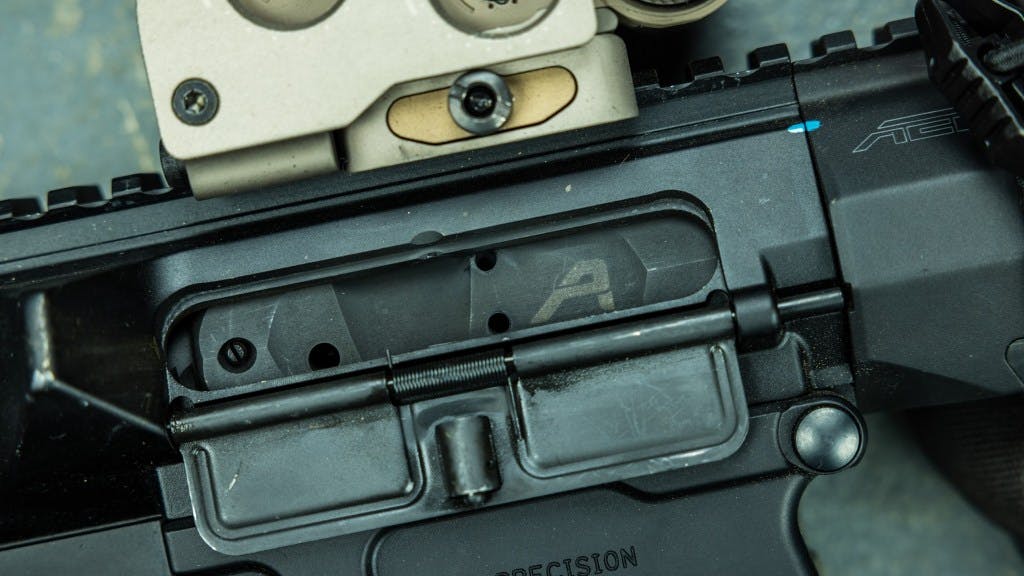 We purchased Aero's basic phosphate bolt carrier along with the upper. For budget options, phosphate or "parkerized" bolt carriers are our first choice. Some "enhanced" coatings like nickel boron aren't worth the extra cost or the problems they come with. This carrier features a chrome-lined bore and gas key, as it should, and the gas key is staked adequately, although we'd like to see more aggressive staking. The carrier is made from the standard 8620 tool steel, and the bolt is made from 9310 steel, which is typical for this platform.
Now that we have all that out of the way, let's get into our first loadout and the first day of testing.