Video | What's Included | Specs | Pictures | Related Info
The Garmin GPSMAP 67i offers all the features of the GPSMAP 67, along with inReach technology. Garmin's inReach satellite messaging service is one of the most robust, simple, and time-tested communication networks on the planet. The 67i can send text messages to any phone number, emails to any address, or direct messages to any other InReach device. In addition to basic two-way messaging, Garmin also runs a global response dispatch service, which you can reach anytime using the dedicated SOS button on the device, putting you in contact with an entire team of coordinators who maintain a network of global first responders and have a track record of over 10,000 rescues worldwide. However, you will need a yearly or monthly subscription to cover your messages, tracking data, and the emergency SOS service.
OVERVIEW VIDEO
WHAT'S INCLUDED
---
One Garmin GPSMAP 67i; one Type A to Type C USB cable; one carabiner clip; documentation
SPECS
---
FEATURES
Built-in LED flashlight can be used as a beacon to signal for help.
Premium, sunlight-readable, rugged 3" color display.
Preloaded TopoActive U.S. , Mexico, and Canada maps show you terrain contours, topographic elevations, summits, parks, coastlines, rivers, lakes and geographical points.
Download high-resolution photo-realistic maps directly to your device without an annual subscription. Easily find trails, pick stand locations, find parking, create waypoints and more.
Access multiple global navigation satellite systems (GPS, GLONASS, GALILEO, and QZSS) for challenging locations.
Superior user position accuracy where GNSS signals are reflected, weak, or typically do not penetrate.
Active Weather features: real-time forecast information and live weather radar when paired with the Garmin Explore smartphone app.
ABC sensors: Altimeter for elevation data, Barometer to monitor weather, and 3-axis Electronic Compass.
Built to military standards for thermal, shock, and water performance (MIL-STD-810).
Compatible with night vision goggles.
Provides up to 180 hours of battery life in GPS mode and up to 840 hours in expedition mode.
Get automatic cache updates from Geocaching Live, including descriptions, logs, and hints.
Use the Garmin Explore app to plan, review, and sync waypoints, routes, and tracks.
Wikiloc Trails subscription lets you easily download hiking, cycling, and other trails shared by outdoor enthusiasts. Free 60-day trial.
If you also have an Outdoor Maps+ subscription, you can get public land information, landowner names, state plat maps, hunting management unit boundaries, BLM boundaries, and more.
Powered by an internal lithium-ion rechargeable battery.
GARMIN inREACH FEATURES
Send and receive text messages to SMS, email, and other inReach devices
Exchange locations with other inReach devices
In case of emergency, trigger an interactive SOS message to Garmin Response, a 24/7 staffed emergency response coordination center.
Instead of relying on cellphone coverage, your messages, SOS alerts, and location tracking are transferred via the global Iridium® satellite network.
Global satellite coverage keeps you connected when cell phones can't.
Share your location with loved ones back home at any time using your MapShare page or with your coordinates embedded in your messages.
Virtual keyboard for custom messaging
Get detailed weather updates on your 67i or a paired compatible device. You can even request forecasts for your current location or other waypoints or destinations on your itinerary.
To access the Iridium network and communicate with your inReach Mini 2, an active satellite 
subscription
 is required. You can opt for an annual package or a flexible month-to-month plan.
Made in Taiwan.
View the Owner's Manual HERE.
SPECIFICATIONS
GENERAL
Dimensions
2.5″ X 6.4″ X 1.4″ (6.2 X 16.3 X 3.5 cm)
Display Size
1.5″W X 2.5″H (3.8 X 6.3 cm); 3″ diag (7.6 cm)
Display Resolution
240 X 400 Pixels
Display Type
Transflective Color TFT
Weight
8.1 oz. (230 g) with batteries
Waterproof
IPX7
Battery Type
Rechargeable, internal Lithium-Ion
Battery Life
Up to 165 hours in tracking mode
Up to 425 hours in expedition mode
MIL-STD-810
Yes (Thermal, Shock, Water)
Interface
USB-C
Memory/ History
16 GB (User space varies based on included mapping)
Connections/ Wireless Connectivity
Yes (Wi-Fi, Bluetooth, Ant+)
LED Beacon Flashlight
✔
MAPS & MEMORY
Preloaded Maps
Yes (TopoActive; Routable)
Ability to Add Maps
✔
Basemap
✔
Automatic Routing (Turn-by-Turn Routing on Roads)
✔
Map Segments
15,000
Birdseye
Yes (direct to device)
Includes Detailed Hydrographic Features (Coastlines, Lake/River Shorelines, Wetlands and Perennial and Seasonal Streams)
✔
Includes Searchable Points of Interests (Parks, Campgrounds, Scenic Lookouts and Picnic Sites)
✔
Displays National, State and Local Parks, Forests, and Wilderness Areas
✔
External Memory Storage
Yes (32 GB max microSD card)
Waypoints/ Favorites/ Locations
10,000
Tracks
250
Navigation Track Log
20,000 points
250 saved gpx tracks
300 saved fit activities
Navigation Routes
250 Points Per Route; 50 Points Auto Routing
SENSORS
| | |
| --- | --- |
| High-Sensitivity Receiver | ✔ |
| GPS | ✔ |
| GLONASS | ✔ |
| GALILEO | ✔ |
| QZSS | ✔ |
| Barometric Altimeter | ✔ |
| Compass | Yes (Tilt-Compensated 3-Axis) |
| GPS Compass (While Moving) | ✔ |
| Multi-Band Frequency Support | ✔ |
OUTDOOR RECREATION
| | |
| --- | --- |
| LiveTrack Safety and Tracking Features | ✔ |
| Point-to-Point Navigation | ✔ |
| TRACBACK® | ✔ |
| Area Calculation | ✔ |
| Hunt/Fish Calendar | ✔ |
| Sun and Moon Information | ✔ |
| Xero Locations | ✔ |
| Geocaching-Friendly | Yes (Geocache Live) |
| Custom Maps Compatible | Yes (500 Custom Map Tiles) |
| Picture Viewer | ✔ |
PICTURES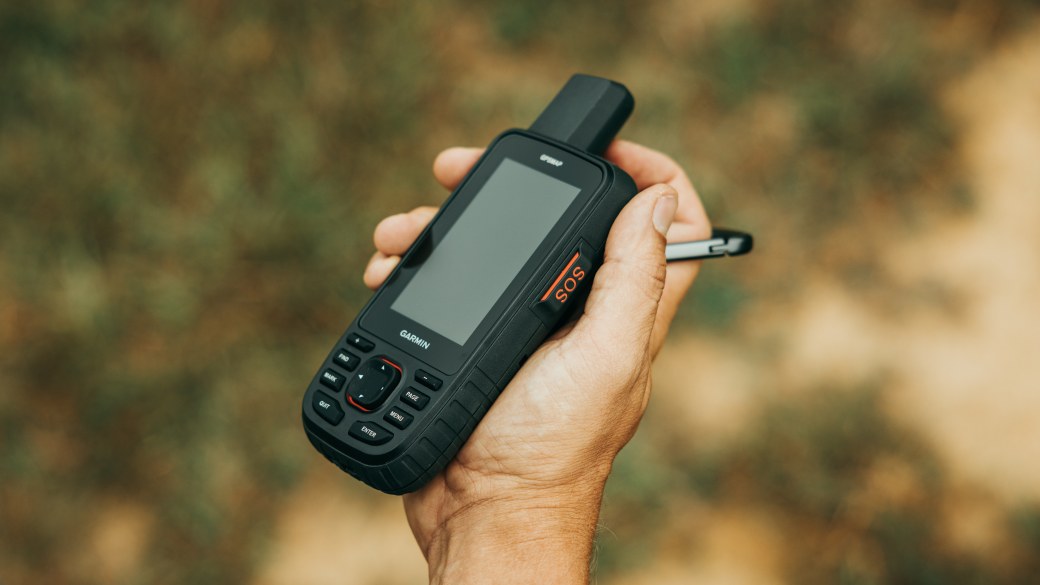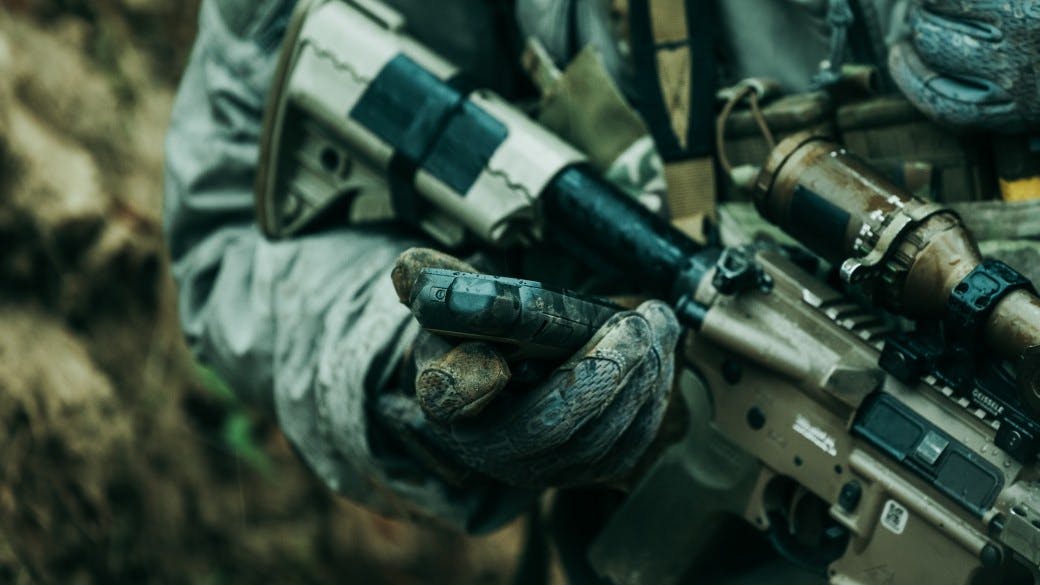 Garmin Video Tutorials – Help – Garmin
Downloading BirdsEye Imagery and Wikiloc Routes – Help – Garmin
Routing to a Waypoint on a GPSMAP – Help – Garmin
Compass Calibration on a Garmin Handheld – Help – Garmin