What's Included | Specs | Pictures | FAQ
The Trijicon ACOG 4×32 Anti-Reflection Device (ARD), also known as a killFlash, can be an excellent addition to a rifle mounted ACOG. This device does exactly what it says in the name, it simply blocks glint and stops reflection on the objective lens of the optic, resulting in reduced chance of signature at distance. The ARD can be added to any of the Trijicon 4×32 ACOGs by clipping into the front of the optic tube, held on by the included rubber loop.
WHAT'S INCLUDED
---
One Tenebraex killFLASH Trijicon ACOG 4×32 Rifle Combat Optic Modular Anti-Reflection Device
SPECS
---
Objective size: 32mm
Tenebraex's proprietary XLUME coating absorbs light, further reducing the potential for glint or reflections.
The 2″ honeycomb provides the same performance as a 6″ sunshade.
Treat the honeycomb grid with the same care you would any fine optical surface. If clogged with dirt or grit, remove ARD from optic and blow clean.
PICTURES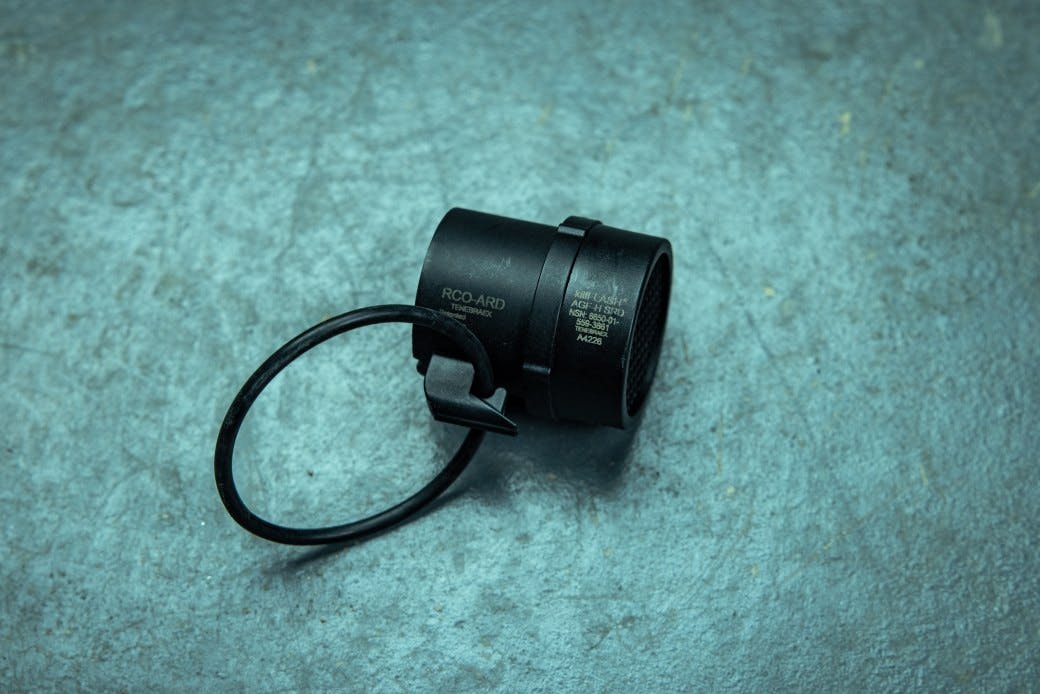 FAQ
Will this obstruct my view through my optic?
Nope, your optic will remain fully usable. Only thing to take into consideration is that it will limit light transfer to some extent so your view won't be as clear in low light conditions.
What if the strap breaks?
Electrical tape is your best friend.