Arredondo Glock +3 Base Pad and Spring for 9mm/.40S&W
Ships in 1-2 weeks
ITAR
This product is regulated by ITAR. It can only be shipped in the USA.
What's Included | Specs | Pictures | Restrictions | Related Info
Sometimes 17 rounds isn't enough… and that's when mag extensions come into play. It can also be beneficial to square off the aggressive angle of the floor plate on Glock mags. A squared-off basepad allows the magazine to fill the palm of your hand better, which can aid in consistent indexing. This Mag Extension from Arredondo adds +3 for G19 magazines and +4 for G17 Magazines. Every basepad includes a longer spring to replace the shorter OEM spring, as well as a disassembly and reassembly tool.





OVERVIEW VIDEO
WHAT'S INCLUDED
---
One Arredondo +3 Base Pad; Removal tool; and Wolff +10% spring
SPECS
---
Allows you to increase your Glock G19 magazine capacity by 3 or a G17 magazine by 4.
May be used with either 9mm (+4) or .40S&W (+3) ammunition.
Extends G19 magazine to 115mm and G17 magazine to 130mm.
Weighs 0.7 oz.
10% stronger spring ensures reliable feeding.
Extremely secure.
Virtually unbreakable.
Locks securely to the magazine body.
USPSA Limited legal.
May not be compatible with aftermarket magwells.
For standard capacity magazines only. Will not work in 10 round, unconstitutionally restricted magazines.
Made in the USA.
PICTURES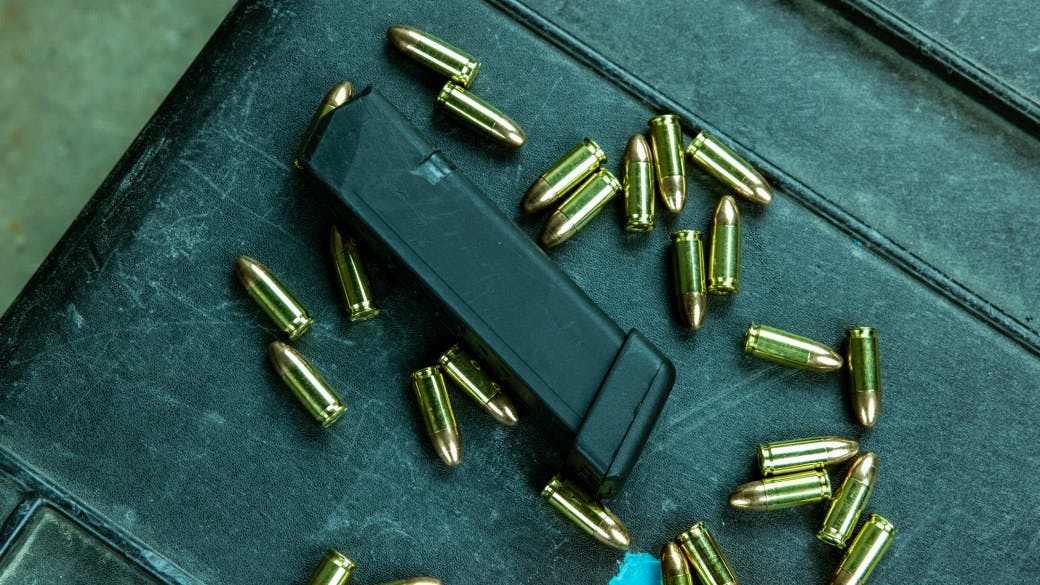 RESTRICTIONS
---
This product is restricted by International Traffic in Arms Regulations (ITAR) and cannot be shipped outside of the USA.
Due to unconstitutional restrictions on magazine capacity, we can't ship any normal capacity magazines to California, New York, New Jersey, Maryland, Massachusetts, Hawaii, Connecticut, Washington, the District of Columbia, Vermont, or Colorado. As a policy, we don't ship unconstitutionally restricted items to anyone in that state. This includes military and law enforcement personnel. We refuse to sell to government officials and law enforcement in states where average citizens are not "allowed" to own these items.
How To Speed Reload a Pistol – Video – T.REX ARMS
Shipping Normal Capacity Magazines to LEO/Military in Restricted States – Help – T.REX ARMS
Arredondo Base Pad Overview – Video – T.REX ARMS