What's Included | Specs | Pictures | FAQ | Related Info
The ULoop from Blue Force Gear is a unique sling attachment. It was designed to fit small eyelets often found on MP5s, AKs, MCX/MPXs, and SCARs. But the beauty of it is in its versatility—it can also be installed via holes in railed handguards and KeyMod rails. This can be quite useful when using rifles with folders because the ULoop, when attached directly to a rail (no mount), lays relatively flat so when the sling is bundled up and stowed, the folder can still close.
Additionally, it doesn't rattle or clink against gear as much as other sling attachments and can be installed and removed in a matter of seconds with no tools necessary. It's often overlooked compared to other QD mounts on the market but serves its purpose extremely well.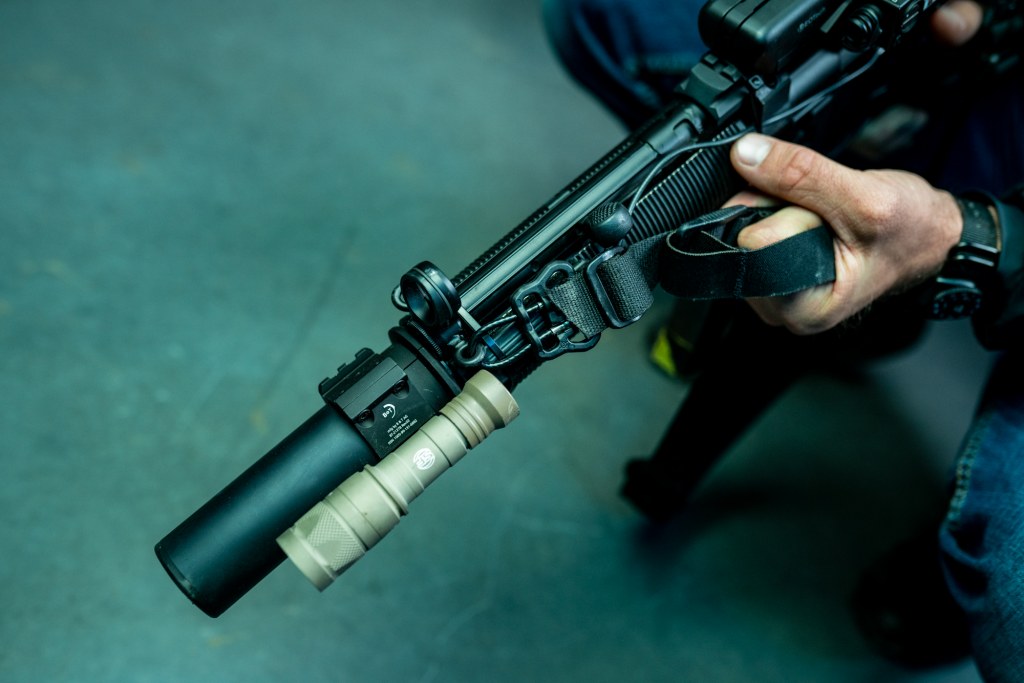 WHAT'S INCLUDED
---
One 1.25″ Blue Force Gear ULoop (Black or Tan).
SPECS
---
Fits slings up to 1.25″ wide. Wire loop is 1″ (measured from the base of the sling loop to the top of the loop).
Weighs 0.3 oz (8 g).
Compatible with HK, AK, SIG, SCAR, or other eyelets. Can be mounted through holes in handguards and through KeyMod systems.
Made of nylon coated aircraft-grade stainless steel wire. Mil-Spec ball shank ends are crimped to the wire, not the nylon coating. Glass reinforced DuPont Zytel® Nylon body.
Click HERE to view Blue Force Gear's informational sheet on the ULoop (includes installation instructions).
PICTURES
FAQ
How do I install this?
The ULoop can be installed in seconds and does not need to be removed from the sling. To release the wire, push the wire loop down towards the body. Then push the exposed crimp ball from the opposite side out of the locking channel. Pull the loose end of the cable out of the body. From there, the wire can be inserted through eyelets, loops on weapons, holes or slots in rails / KeyMod. Simply push the loose end of the cable back into the ULoop body and snap the cable back into the locking channel.
RSASS Loadout – Help – T.REX ARMS
14.5″ URGI Loadout – Help – T.REX ARMS