Video | What's Included | Specs | Pictures | Related Info
If you're running a ZEV Duty Slide without an optic installed, it's best to cover the optic cut with this plate. It keeps the threads covered and keeps the top of your slide slick and contoured appropriately.
OVERVIEW VIDEO
(Fast forward to 5:59 in the video to see Lucas discuss and install the ZEV RMR Cover Plate)
WHAT'S INCLUDED
---
One ZEV RMR Cover Plate; two Torx screws for mounting; Torx wrench
SPECS
---
Weight: 1.23 oz
Recommended torque: Hand tight (with the long side of the Torx wrench) or no more than 12 in/lbs.
Made in the USA.
PICTURES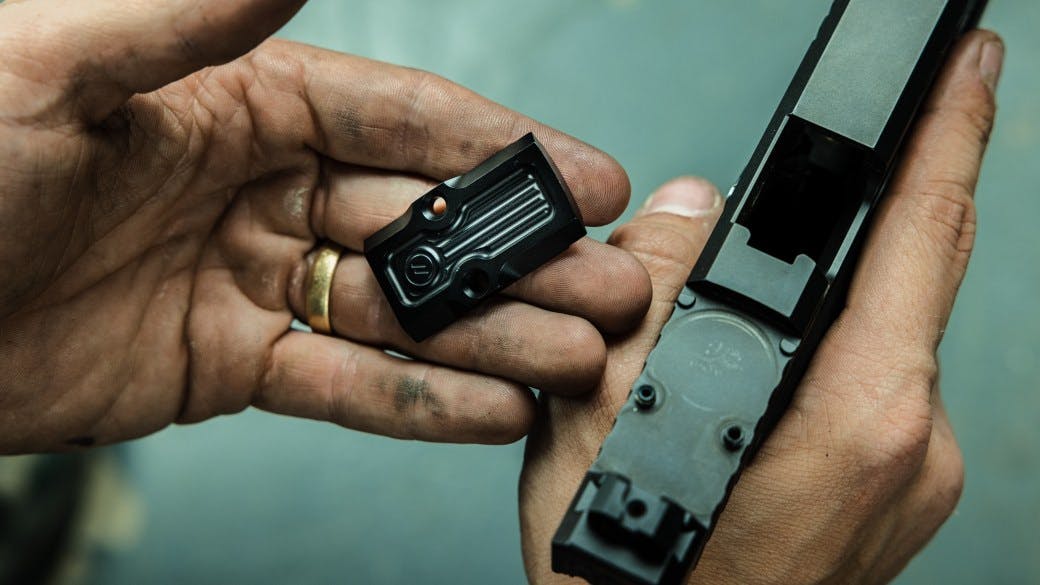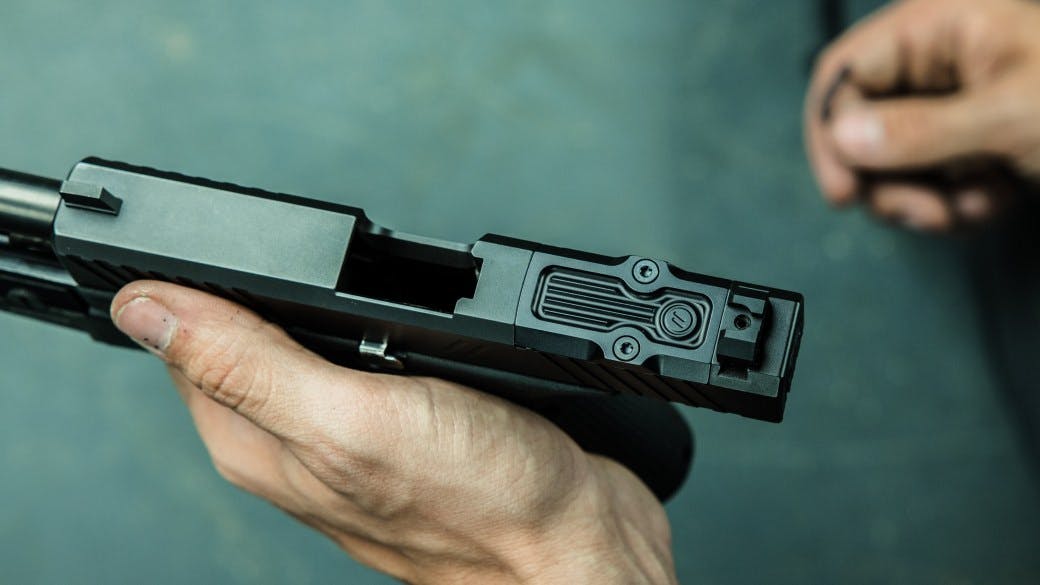 ZEV Technologies Duty Stripped Slide with Sights for Glock Overview – Video – T.REX ARMS