Video | Pictures | FAQ | Related Info
The Scalarworks LEAP is our preferred micro optic mount. Due to its weight, durability, simplicity, and repeat-ability. The return to zero is extremely impressive. While the price tag might cause some customers to question a purchase, it's important to remember that how you mount your optic to your rifle is VERY important. If your mounting solution fails when you need it, then you may as well have not had an optic in the first place. Quality mounting solutions for optics and other equipment like night vision are essential. Don't skimp on your mounts.
If you need the actual Aimpoint optic, you can buy the T2 from our site.
OVERVIEW VIDEO
PICTURES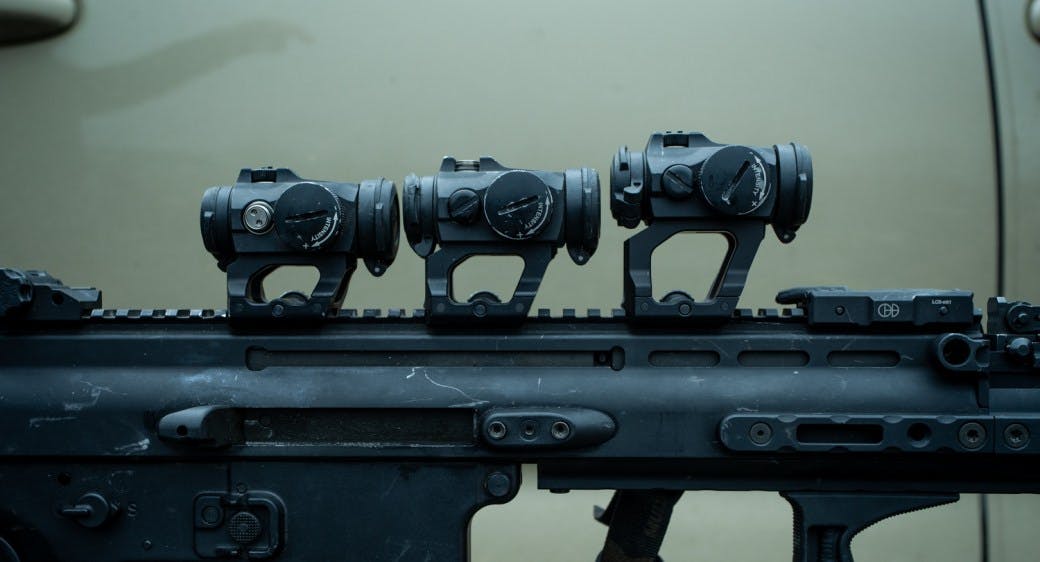 FAQ
Will a Primary Arms or Holosun work on these as well?
Yep! Provided it's one of their micro ones.
Lower 1/3 or absolute co-witness?
We prefer lower 1/3 since it keeps your head a little more upright and relaxed. Absolute co-witness is useful on guns with taller receivers like 416s, SCARs, bullpups, or certain sub guns.
Scalarworks Aimpoint LEAP Mount Overview – Video – T.REX ARMS