What's Included | Specs | Pictures | Related Info
A lot of skills can be built and honed using dry fire and a piece of tape on your wall. No expensive tools required. But, if you're wanting an in-depth step-by-step breakdown of each stage of your shooting habits, the Mantis X2 is a great data-rich analysis tool. Simply install the MantisX app, clip the Mantis X2 on to your pistol or rifle, and start tracking your speed and motions. The app provides a detailed account of each part of your draw and firing process. It also comes with a large library of training drills you can work through. It's important to remember that dry fire training does not replace live fire training. It only supplements it.
If you're wanting to train pistol from your holster, we recommend grabbing a magazine attachment solution (Glock base plate or universal rail) so you can train with an unmodified set up.
Dry Fire Principles:
1. It pays to double check you have no live ammo in your mags and gun. Every time.
2. Always follow the 4 Rules of Firearm Safety when dry firing.
3. You WILL fall back on your training. Don't use unsafe practices just because it's dry fire.
WHAT'S INCLUDED
---
Mantis X2 sensor; micro USB charging cable; zipper hard case with foam insert
SPECS
---
Uses the MantisX app. Download here:
FEATURES
Works with any firearm (pistol and rifle)
Mounts to standard universal accessory rails
Quick detach system for fast and easy install
40% smaller, 50% lighter, and 3x the battery life of the first generation

Dimensions: 1.3″ L x 1″ W x 0.75″ H

SKU: MT-1005
Made in the USA.
PICTURES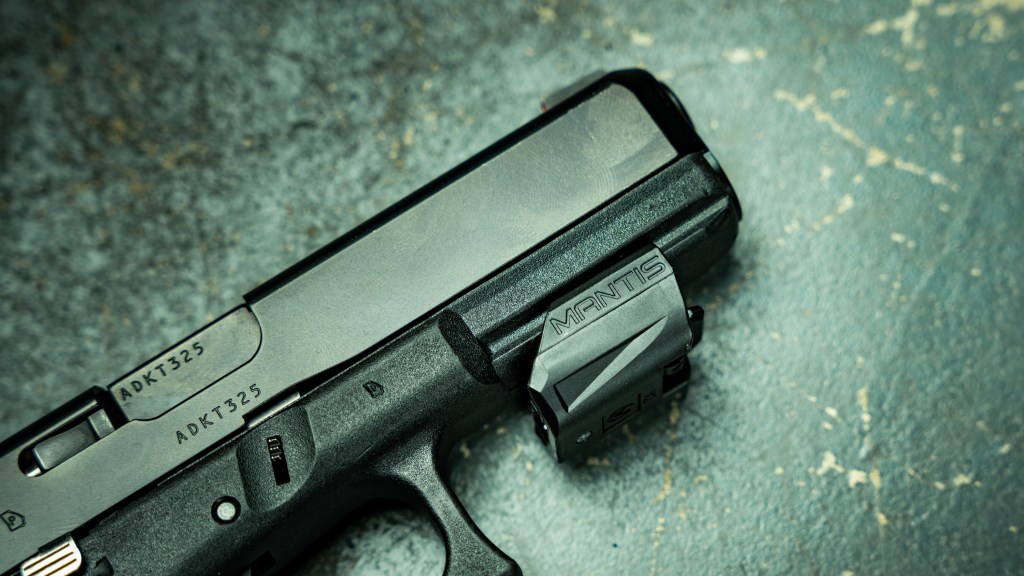 Android MantisX App – Google Play
iOS MantisX App – Apple App Store