Video | What's Included | Specs | Pictures | Restrictions | Related Info
This pressure pad is specifically designed for use with the SureFire XVL2-IRC. While the XVL2 really shines on a pistol, it works extremely well on rifles and shorter subguns as well, which is where this pressure pad really comes in handy.
OVERVIEW VIDEO
WHAT'S INCLUDED
---
One SureFire RSR-07 Rifle Pressure Pad; Adhesive Velcro.
SPECS
---
– 7″ cable.
– Provides easy, intuitive activation of XVL2 and XVl2-IRC WeaponLights without requiring a unique support-hand grip.
– Over-molded switches for ideal long-term durability and water resistance.
– Installation does not affect the XVL2's IPX8 water resistance rating (2 hours of submersion at 66 feet).
– Built in the USA.
PICTURES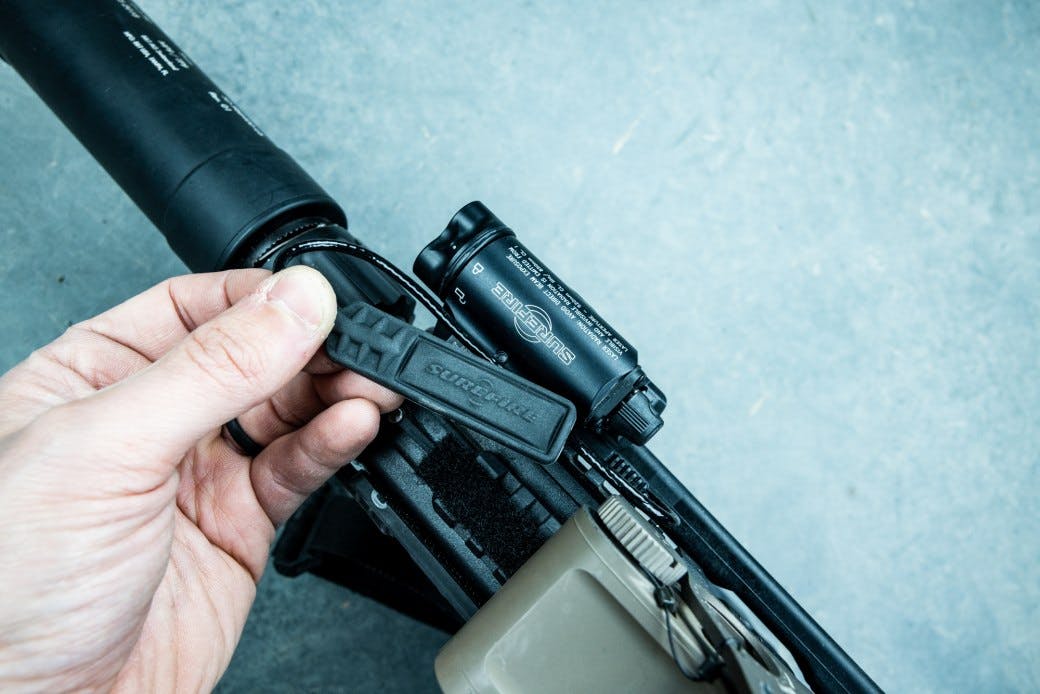 RESTRICTIONS
---
SureFire products cannot be shipped outside of the US.
SureFire XVL2-IRC Pistol/Carbine Light Overview – Video – T.REX ARMS