OEM Glock +2 Base Pad and Insert
Ships in 1-5 business days
ITAR
This product is regulated by ITAR. It can only be shipped in the USA.
Video | What's Included | Specs | Pictures | FAQ | Restrictions | Related Info
Sometimes 15 or 17 rounds isn't enough… and that's when mag extensions come into play. These base pads add +2 to your 9mm Glock mags, +1 to .40 and .357 Glock mags, and +37 to your reload speeds. It can also be beneficial to square off the aggressive angle of the floor plate on Glock mags. A squared-off base pad allows the magazine to fill the palm of your hand better, which can aid in consistency. We've used these base pads for years and found them very dependable if installed properly. Running a base pad on your mags makes stripping them from Glocks with magwells, like the ZEV PRO Magwell, significantly easier too.
If you want more than 2 extra rounds, check out our Arredondo +5 base pads.
OVERVIEW VIDEO
WHAT'S INCLUDED
---
One OEM Glock #SP07151 base pad extension and one OEM Glock #SP07165 insert.
SPECS
---
The extension works on magazines for the Glock 17, 17L, 17C, 19, 22, 23, 24, 25, 26, 27, 28, 31, 32, 33, 34, 35, 37, 38, and 39. The extension DOES NOT work on Glock 42 or 43 magazines, or on 10-round unconstitutionally-restricted magazines.
PICTURES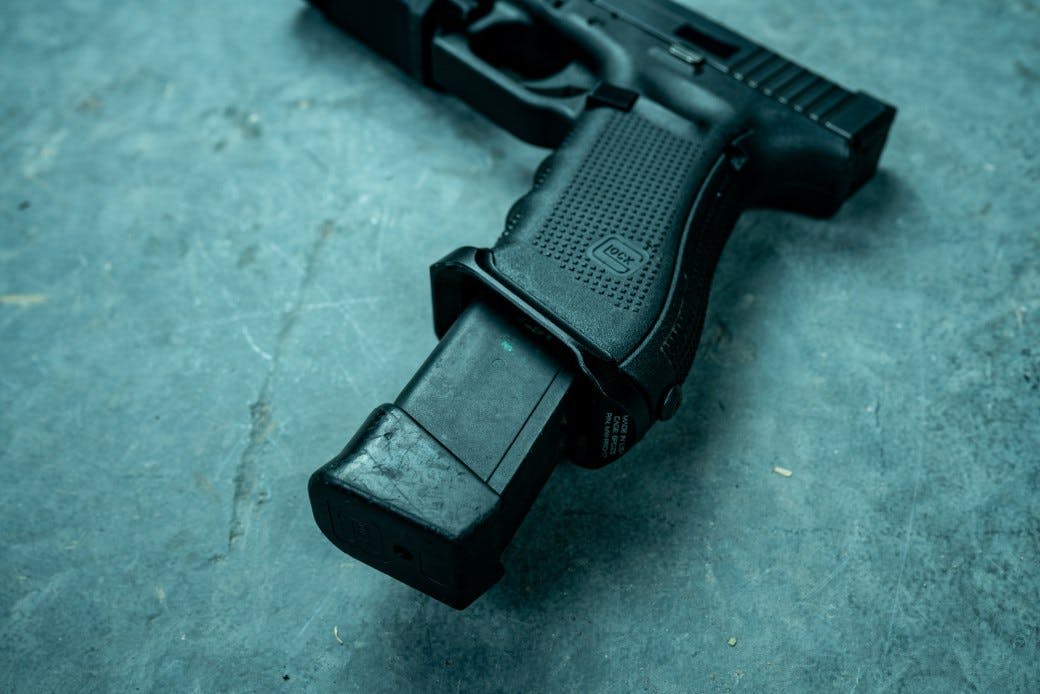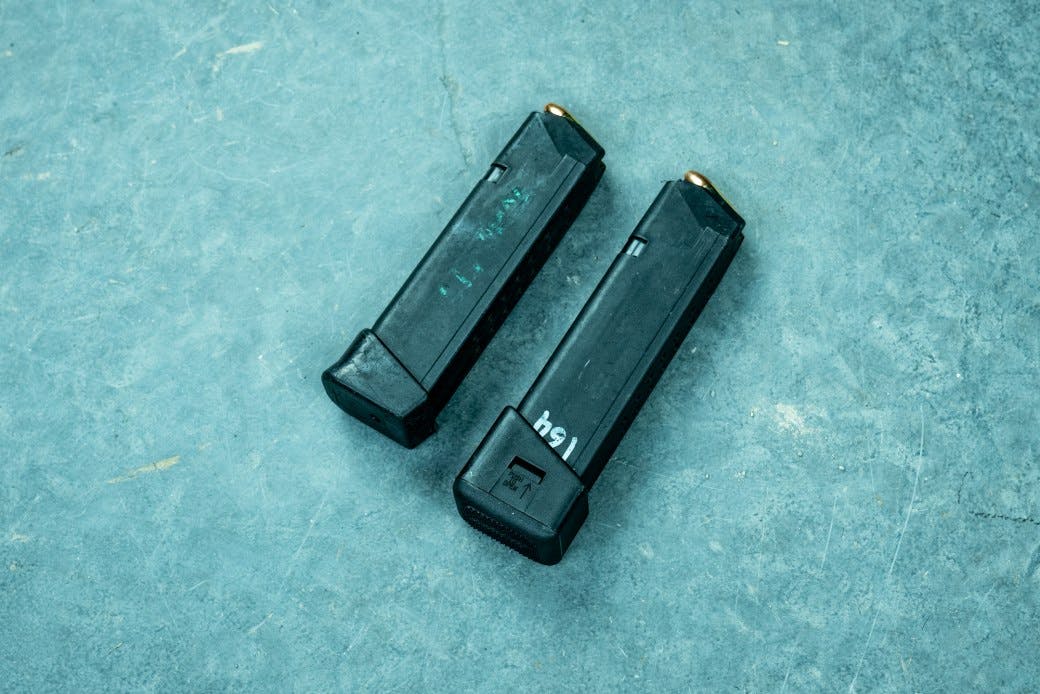 FAQ
Do I need a different spring?
Nope, you can just use the spring already in your mag. The
video above
has installation instructions.
RESTRICTIONS
---
This product is restricted by International Traffic in Arms Regulations (ITAR) and cannot be shipped outside of the USA.
We can't ship any extended basepads to California, New York, New Jersey, Maryland, Massachusetts, Hawaii, Connecticut, the District of Columbia, Vermont, or Colorado. As a policy, we don't ship unconstitutionally restricted items to anyone in that state. This includes military and law enforcement personnel. We refuse to sell to government officials and law enforcement in states where average citizens are not "allowed" to own these items.
Glock Magazine Base Pads Overview – Video – T.REX ARMS
How To Speed Reload a Pistol – Video – T.REX ARMS
Shipping Normal Capacity Magazines to LEO/Military in Restricted States – Help – T.REX ARMS