Daniel Defense Rail Mounted Fixed Front Sight
Ships in 1-5 business days
ITAR
This product is regulated by ITAR. It can only be shipped in the USA.
Video | What's Included | Specs | Pictures | Restrictions | Related Info
With the technology of optics continuing to advance, backup irons, or even primary irons are often forgotten about. The Daniel Defense Fixed Front Sight is a solid, affordable option. Though basic, this front sight will get the job done whether you are buying both this and the Daniel Defense Fixed Rear Sight and pairing them with your favorite optic or are wanting to pair this with a rear sight you already own.
OVERVIEW VIDEO
WHAT'S INCLUDED
---
One Daniel Defense Rail Mounted Fixed Front Sight (Rock & Lock).
SPECS
---
– Machined from 6061-T6 aluminum and military specification hard anodized.
– Weight: 1.1 oz.
– Secures with a slotted fastener threaded into a self-locking stainless steel thread insert.
Special attention was paid to facilitate the use of compact weapon-lights forward of the sight, such as the X300, TLR-1, etc. The concave radius on either side of the sight is a great place to rest your thumb for easy, ambidextrous activation of the light.
PICTURES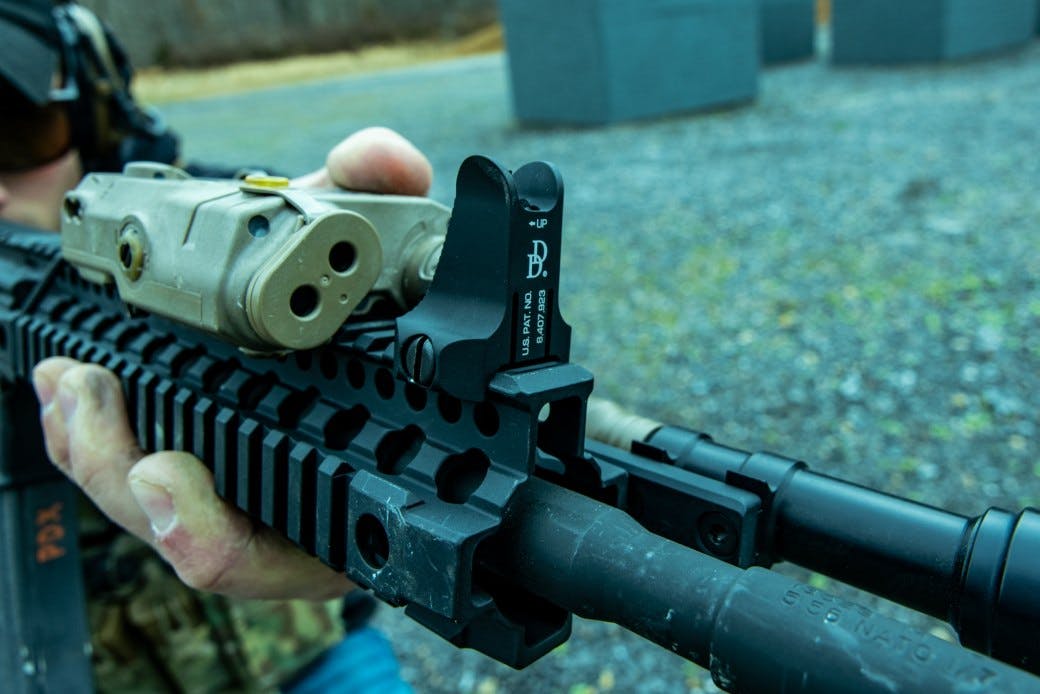 RESTRICTIONS
---
This product is restricted by International Traffic in Arms Regulations (ITAR) and cannot be shipped outside of the USA.
Back-Up Irons Only – Video – T.REX ARMS
Daniel Defense Fixed Iron Sights Overview – Video – T.REX ARMS