Aimpoint CompM4s Red Dot Sight
ITAR
This product is regulated by ITAR. It can only be shipped in the USA.
Video | What's Included | Specs | Pictures | FAQ | Restrictions | Related Info
The Aimpoint CompM4s Red Dot is one of the most durable optics Aimpoint offers. Similar in size and profile to the Aimpoint PRO, this optic differs in its insane battery life of 80,000 hours and its use of a single, readily-available AA battery. So if you are wanting a tank for an optic with extremely long battery life, this may be the optic for you.
The CompM4s ships with Alkaline batteries because of lithium storage and all the headaches that come along with that. We recommend using Lithium AA batteries whenever possible.
OVERVIEW VIDEO
WHAT'S INCLUDED
---
One Aimpoint CompM4s Red Dot Reflex Sight; QRP2 mount & spacer with screws (two short, two long); Rubber bikini lens cover; Anti-reflection device; One AA battery; Allen key; User manual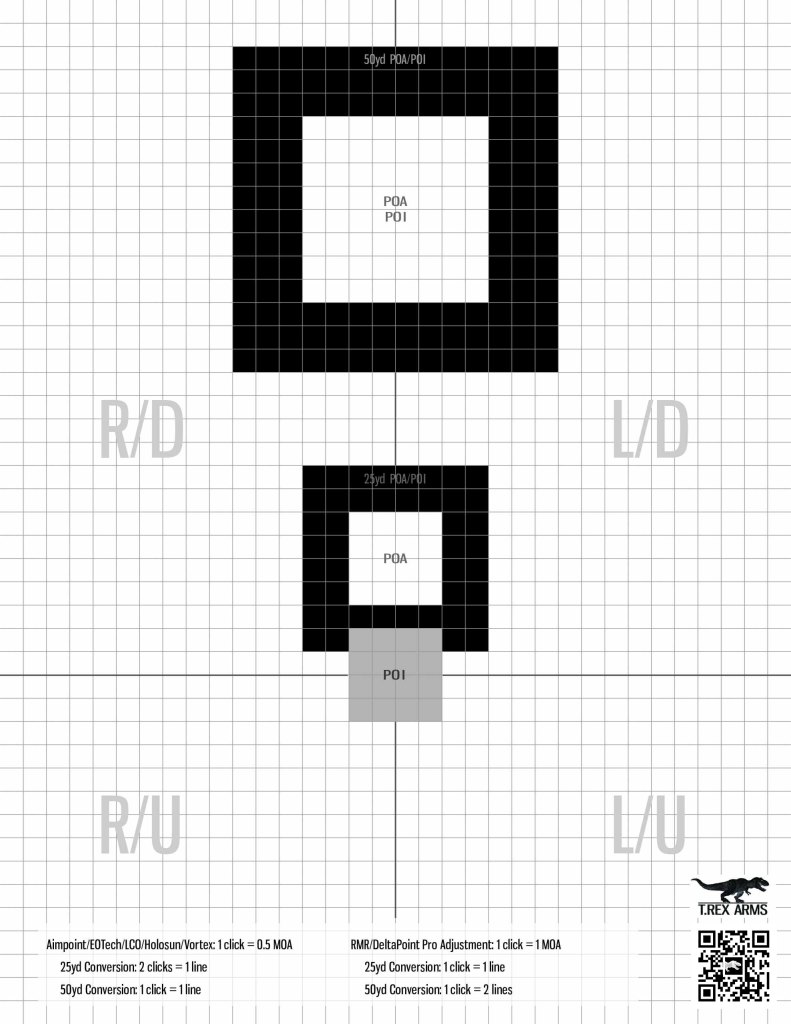 SPECS
---
Aimpoint red dot sights are operationally parallax-free, which means the visible dot remains parallel to the bore of your weapon no matter what angle your eye is in relation to the sight. Therefore, the user never has to worry about centering the dot inside the sight. If you have a proper zero, when the dot is on the target, so are you.
Aimpoint red dot sights increase confidence by allowing the shooter to focus on the target while keeping both eyes open, fully situationally aware at all times. Users can achieve first round hits faster with greater confidence.
FEATURES
2 MOA red dot for precision and fast target acquisition
Type classified as the U.S. Army's M68CCO (Close Combat Optic)
Battery life: 80,000 hours (over 8 years) of constant operation
Battery type: AA battery (included)
Quick-release Picatinny-style mount (QRP2) allows easy attachment to any rail
Mount base is keyed into to the body of the sight to absorb recoil
Removable rubber bikini lens covers
Front lens opening is threaded for addition of killFlash® anti-reflective device (ARD)
Hard anodized non-reflective surface
16 brightness settings: 7 night-vision compatible settings and 9 daylight settings
1X (non-magnifying) operationally parallax free optic
Submersible to 150 feet (45 meters)
Temperature span -49°F to +160°F
Weight 9.4 oz / 268 g (sight only)
Note: The CompM4s has a low battery compartment and the CompM4 has a high battery compartment
View the Product Information Sheet HERE and the User Manual HERE.
PICTURES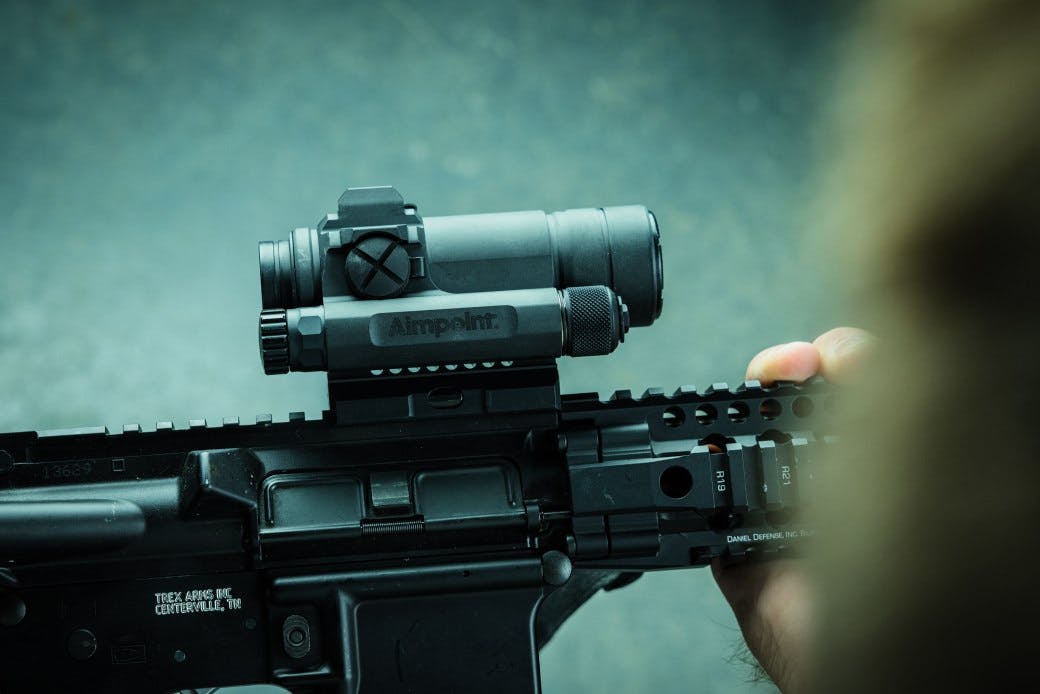 FAQ
Why would I want to pay twice the price for an optic that does the same thing as the Aimpoint PRO?
There are a few things that make the CompM4s better than the PRO. First, it has phenomenal battery life— 80,000 hours versus the PRO's 30,000 hours. And that 80,000 hours is all on a single AA battery, versus the less-common 3V battery the PRO takes. Additionally, the built-in mount makes it tougher than the PRO, with fewer parts to fail. To read more, check out our Aimpoint optic comparison article
HERE
.
RESTRICTIONS
---
This product is restricted by International Traffic in Arms Regulations (ITAR) and cannot be shipped outside of the USA.
Aimpoint Optic Comparison – Help – T.REX ARMS
How to Zero in 2 Minutes – T.REX ARMS
Ukrainian SOF MCX Loadout – Help – T.REX ARMS
Aimpoint CompM4s Red Dot Sight Overview – Video – T.REX ARMS